Note: Due to COVID-19, we've updated our visitation policy. Check our current visitation policy before visiting this facility.
Online telemedicine visits — from the comfort of your home
Find out if telemedicine is right for you or if your doctor offers virtual visits.
When you need comprehensive healthcare services, close to home, delivered by professionals who combine world-class services with a human touch, Geisinger Community Medical Center (GCMC) is here for you.
GCMC is more than a hospital. It is Lackawanna County's most complete healthcare system, offering many services that are not available anywhere else locally. With many nationally recognized, award-winning specialty areas and modern facilities, we offer virtually every type of care you and your family will ever need. And perhaps just as importantly, we know that great healthcare begins with listening to you.

At GCMC, we always remember that the word healthcare has two equally important parts.
Because you deserve the very best care. 
Geisinger Community Medical Center has been named among the best hospitals for knee replacement, and treatment of heart failure, kidney failure, COPD and stroke by U.S. News & World Report.
Find a provider
Search our directory for a provider who fits your needs.
Prepare for your stay
Find information about checking in, discharge, billing and services.
Dining and shopping
Find out where to eat and buy essentials at GCMC.
Near this location
See all locations
Geisinger Orthopaedics & Sports Medicine –Scranton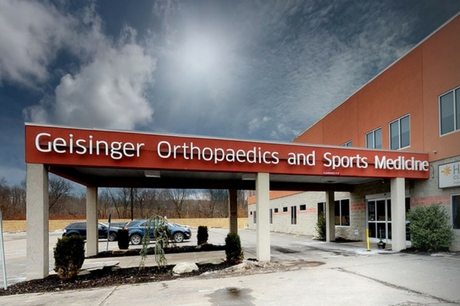 With more than 80 years of physician expertise, Geisinger Orthopaedics & Sports Medicine - Scranton, formerly Professional Orthopaedic Associates, Ltd., is Lackawanna County's oldest and most established orthopaedic practice. Whether it's orthopaedic surgery, rheumatology, sports medicine, on-site radiology or physical therapy services, our highly trained team is here to provide you and your loved ones with compassionate care in one convenient location.
Geisinger Pediatric Specialty Dunmore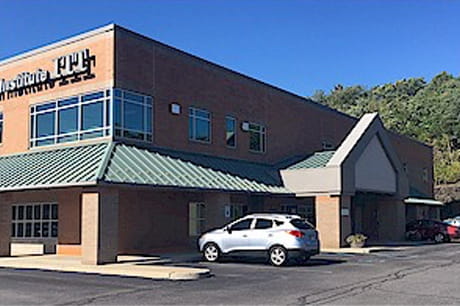 Geisinger Pediatrics in Dunmore offers the pediatric subspecialties for which you have relied on us at Geisinger Mt. Pleasant. This larger space is easy for you to access with larger exam rooms and convenient parking.