Advance directives and healthcare decision-making
Helping you plan for your future healthcare
We plan ahead for many things so they go smoothly. When it comes to your future healthcare, advance directives help you do just that — plan for the future. Advance directives are legally enforceable documents that specify your future healthcare plans. This advance planning gives you and your loved ones peace of mind, knowing you'll receive the care you prioritize.
What is an advance directive?
An advance directive is a legal document that provides guidance to your healthcare team and loved ones on the types of care you want or don't want to receive. Advance directives are also used to appoint someone you trust to make medical decisions on your behalf if you ever can't communicate your wishes yourself.
You can create an advance directive at any time.
With advance directives, you can:
Document your priorities and preferences for medical care
Designate your healthcare preferences in advance so your loved ones don't have to make difficult decisions on your behalf
Designate someone to make decisions for you if you become unable to
Experience peace of mind and a sense of control over some of life's most important decisions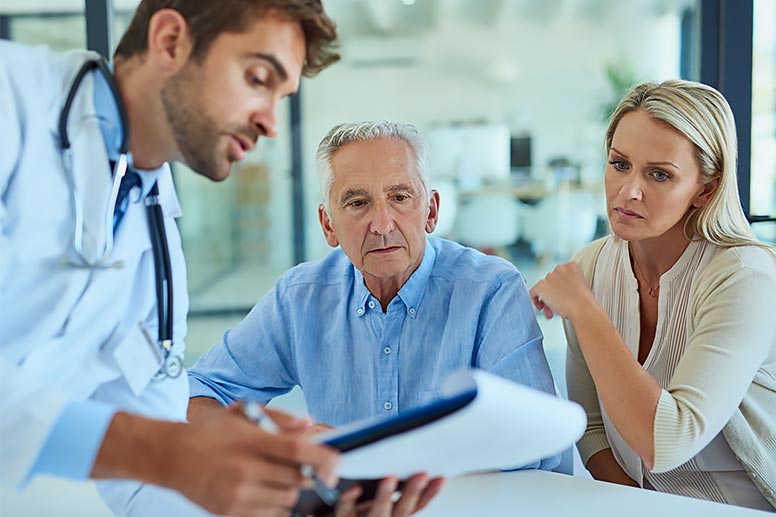 Types of advance directives in Pennsylvania
There are two main types of advance directives in Pennsylvania. No matter what type of advance directive you'd like to create, our team is here to help you get started:
Durable healthcare power of attorney (POA)
This document names someone you trust who can help make decisions about your care if you're unable. You may also choose to add specific guidance about your healthcare priorities.
This legal document outlines the types of care and treatment you do and don't want, such as resuscitation or the use of a
feeding tube
if you're either permanently unconscious or in an end-state condition as determined by your physician. Some documents may allow you to designate someone to make treatment decisions on your behalf.

The Pennsylvania Orders for Life-Sustaining Treatment (POLST) form is another document that can communicate your priorities.
This is a medical order documenting your specific end-of-life healthcare choices. It's signed by your healthcare provider, and you can carry it with you so other healthcare providers or emergency responders know your preferences.