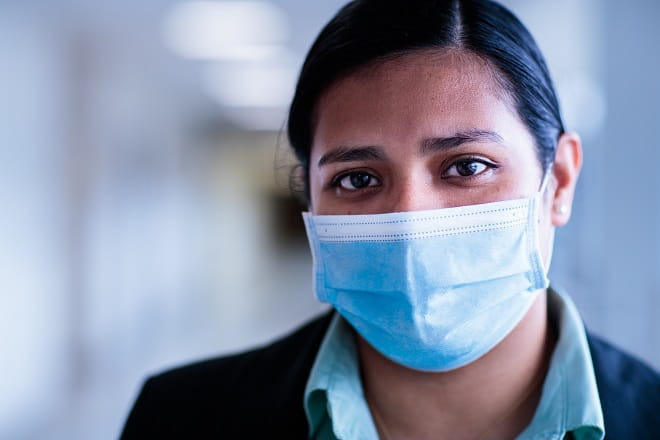 We respect who you are, where you're from and where you're going.
Diversity, Equity and Inclusion (DEI) at Geisinger  
A place that respects where you're from and where you're going.
Geisinger has long recognized the value — and embraced the diversity — of cultures and people we have the privilege of serving. We are committed to making our environment a more diverse, equitable and inclusive place for all. We do this by treating everyone the way they want to be treated and valuing different backgrounds, experiences and perspectives.

The most foundational component of our commitment is building a trusting and inclusive culture where each team member can reach their fullest potential. By doing so, we unlock our collective ability to provide the best care to every patient and member — every time.

Questions? Contact our DEI team at diversity@geisinger.edu.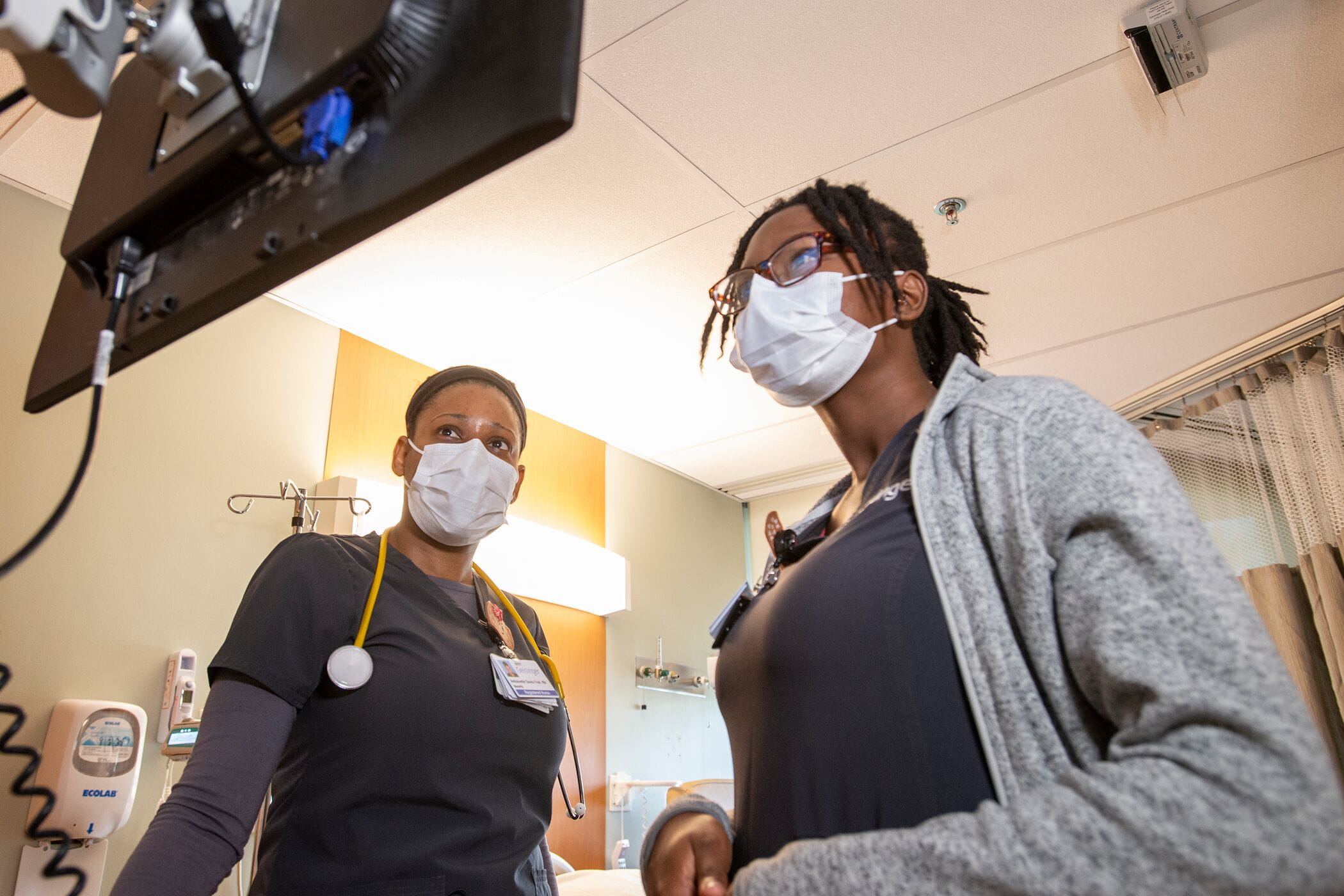 How we're living up to our commitment
A diverse Geisinger workforce is essential for culturally competent care. The more inclusive we are, the better we can understand and reflect our communities, patients and members.
Our Strategic Vision
Our strategic vision for diversity, equity and inclusion outlines a holistic approach toward making sure we meet the unique needs of our employees, students and learners, patients, members and the communities we serve. The five components of our strategy include:
Cultivate a trusting and inclusive environment. Make sure all employees, students, faculty and leaders are individually accountable for creating a respectful and welcoming environment where everyone feels like they belong.
Advance organizational talent diversity. Attract, retain and develop high-performing diverse talent that contributes to and drives our innovation in healthcare.
Strengthen our partnerships and engagement in our communities.
Establish trusted partnerships with community-based and faith-based organizations that support our mission and vision to make better health easy.
Work toward creating awareness of the value our diverse Geisinger family brings to the health of the communities we serve.
Invest in diverse businesses in our communities.
Give back to the economic sustainability of our communities by doing business with minority, female, LGBTQ, disabled and veteran-owned businesses.
Address Health Equity in our communities.
Advance cultural and structural competency at Geisinger to facilitate sustained community-level health equity.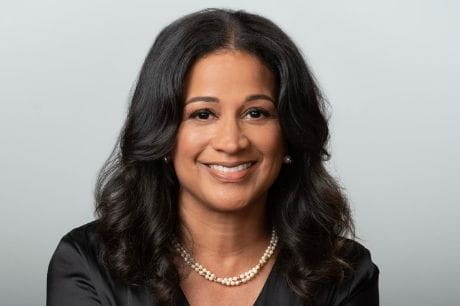 A message from our Chief Diversity, Equity and Inclusion Officer, Kim Drumgo, MBA

Our DEI Council, Steering Committees and Employee Resource Groups
Our DEI Council and Steering Committees have unique perspectives and talents to help inform and mobilize our DEI strategy. They encourage accountability at all levels of the organization, which is critical to the success of everything we do.
Sponsored by Jaewon Ryu, MD, JD, president and CEO, our Diversity, Equity and Inclusion (DEI) Council plays a significant role in informing and executing our DEI strategy. The members of the DEI Council are influential and skilled leaders who understand the importance of diversity, equity and inclusion in clinical, educational and professional settings.
The DEI Council oversees three Steering Committees:
Culture and Education
Talent Attraction and Growth
Health Equity
Our Employee Resource Groups (ERGs) are voluntary, employee-led groups based on common interests, backgrounds or demographic characteristics. Most importantly, membership is open to all employees. ERGs are a critical part of our commitment to diversity, equity and inclusion by providing opportunities for all employees to build internal and external networks, develop professionally and provide a forum to exchange ideas, experiences and perspectives. Our ERGs also advocate for health equity in our communities.

VetNet offers a support network for Geisinger service members, veterans and their families. This group forms collaborative relationships with local veteran support organizations and fosters a veteran presence throughout the Geisinger family by recruiting, transitioning and retaining the best military talent.
G-PRIDE (Geisinger - People Ready for Inclusion, Diversity and Equality) works to foster a welcoming, caring and inclusive environment for Geisinger employees of all sexual orientations, gender identities and expressions. G-PRIDE serves many roles, including functioning as a source of support for LGBTQ employees, as well as educating and enhancing understanding around important LGBTQ issues.
GAIN (Geisinger Ability Inclusivity Network) seeks to attract, hire, engage, retain and empower employees with disabilities to fully enrich our workforce. GAIN educates our Geisinger family and communities about how to best include those with disabilities and positions Geisinger as the best and most caring place to work.
Women LEAD (Legacy, Empowerment, Advocacy, Development) seeks to enhance women's recruitment, retention, promotion and professional development across Geisinger.
BOLD (Black Outreach Leadership Development) is a catalyst for caring beyond barriers and is integral in developing opportunities to lead in the local communities we serve. BOLD focuses on increasing awareness of racial issues in the workplace and provides a network that supports the development of employees who identify as Black, African American or of West Indian or African descent.
SALUD, Spanish for "health" or "cheers" in a social setting, is our Hispanic Latino ERG that aims to provide support to Geisinger's Hispanic/Latino employees. SALUD's mission is to promote cultural awareness in the workplace and offer our Hispanic "familia" a community in which to attract, develop, retain and promote advancement. SALUD promotes accessibility, health equity and culturally responsive care for the employees, members and communities we serve in an effort to continue making better health easier.
Awards and recognition
In bringing the most advanced care available to a growing and changing population, we're proud to be nationally recognized for our work in leading healthcare change: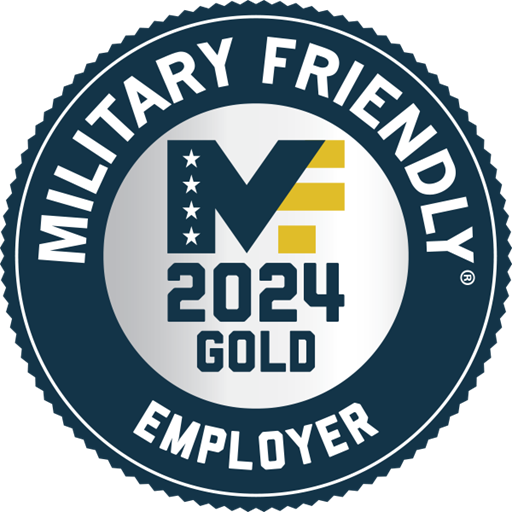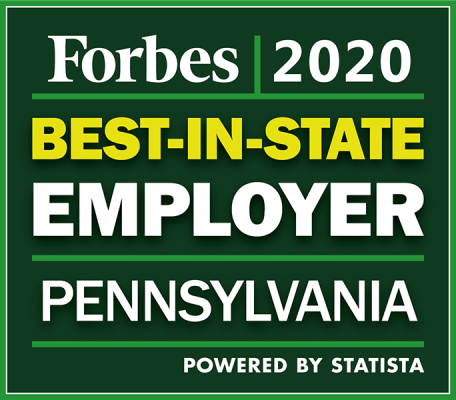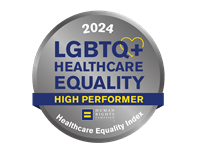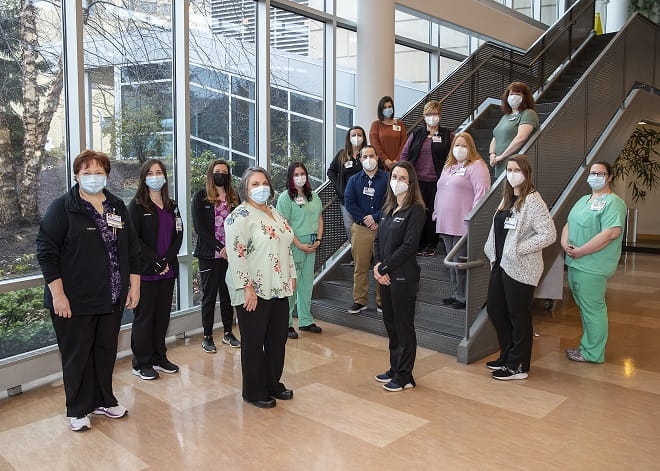 Be part of our team
Here's your opportunity. Ready to make a difference at home or across the country? Geisinger is the right place for you to build your career.