There are multiple ways to support Geisinger Health Foundation's mission of ensuring our community receives the world-class healthcare it deserves.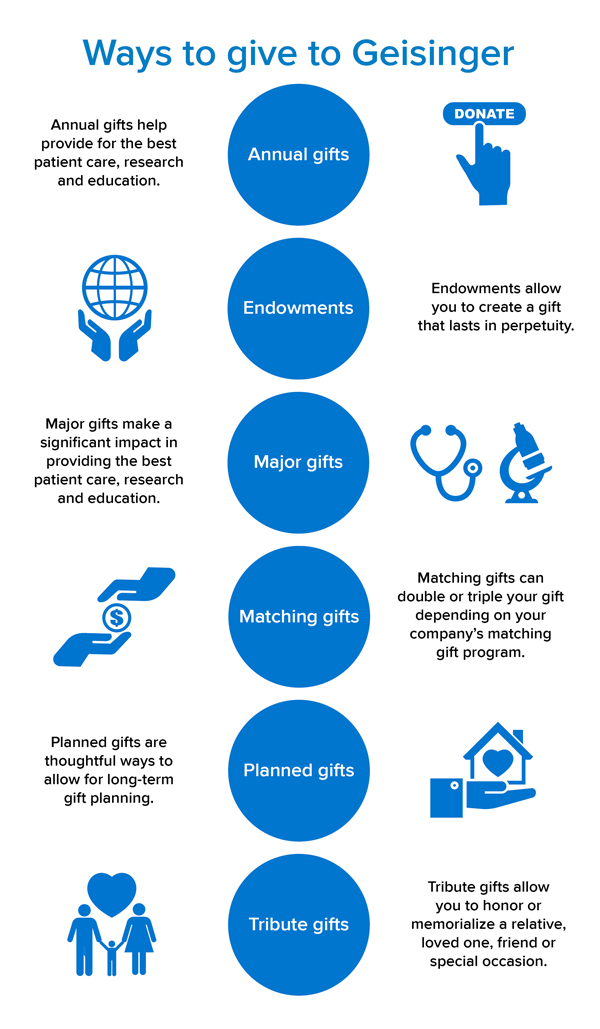 Contact us
Contact us to learn about giving options that maximize your giving potential and achieve your philanthropic goals.

Download our Gift Pledge Form

GeisingerFoundation@geisinger.edu | Disclosure Statement
Geisinger Health Foundation, 100 N. Academy Ave., Danville, PA 17822-2576, 570-271-6461
Geisinger Health Foundation - Charitable organizations that solicit contributions are required by the Commonwealth of Pennsylvania to provide the following statement: "A copy of the official registration and financial information may be obtained from the Pennsylvania Department of State by calling toll free, within Pennsylvania, 1-800-732-0999. Registration does not imply endorsement."