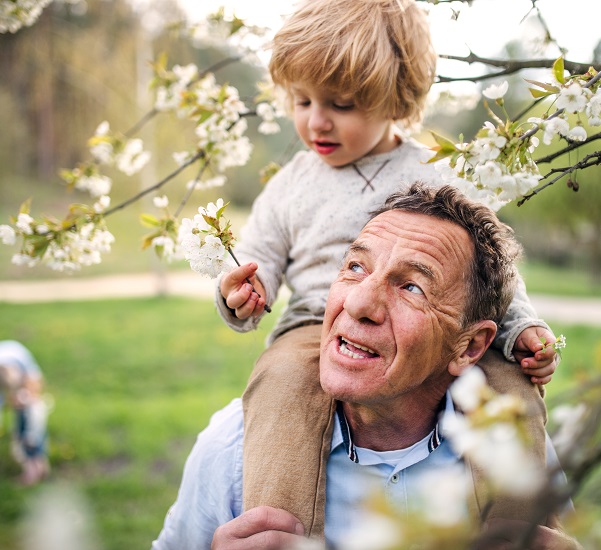 Geisinger Health Foundation donor impact: Spring 2022
See how your generous support enables Geisinger to spring forward with new locations, expanded services, updated technology and more care providers. Thanks for supporting Geisinger's mission to make better health easier for everyone in our community. 
#GeisingerGrateful
Thanks for being part of the Geisinger Foundation donor community and making better health easier for our friends and neighbors. See how 100% of every dollar you donate goes right back into our community.
The post-partum nurses at Geisinger gave me excellent support and care. I was in a difficult space after an emergency c-section and they supported me emotionally and physically. Thank you!"
Your gifts at work
Bringing new orthopaedic services to Scranton: We opened Geisinger Orthopaedics and Sports Medicine Scranton, Lackawanna County's largest bone, muscle and joint-focused facility of its kind, where we're providing a comprehensive spectrum of services for those with arthritis, sports injuries, back pain, wound care, fractures and more.


Opening a new hospital in Muncy: Geisinger Medical Center Muncy is part of a clinical joint venture between Geisinger and Highmark Health that expands access to expert care in Clinton, Lycoming, Sullivan and Tioga counties.


Discovering a new way to identify heart disease risk before symptoms appear: Geisinger researchers made the lifesaving discovery that genomic screening can identify one's risk for amyloid cardiomyopathy, a potentially deadly condition that often goes undetected until it is in a more advanced stage.


Graduating 55 researchers who will help transform the future of medicine: The Geisinger Commonwealth School of Medicine graduates earned Master of Biomedical Sciences (MBS) degrees, enabling them to pursue careers in science, research, education and more.


Machine learning helps identify and screen patients with a high risk for colorectal cancer: Researchers at Geisinger and Medial EarlySign are using machine learning to flag high-risk patients to make sure they receive a colonoscopy. This important diagnostic screening can detect cancer early, when it is most treatable.
Thank you for all that you do to provide excellent care to the patients and their families in your care. Geisinger as a healthcare system truly provides individualized, coordinated, comprehensive care."