3D-printed organs provide hands-on surgery prep
Surgeons and patients get a sneak peek
It's common to feel nervous before any type of surgery. There's fear of the unknown—will it hurt? And what does it feel like to come out of anesthesia? What, exactly, will the doctor do to me?
Technology is here to help. To ease patient fears, minimize surprises and prepare doctors for complicated procedures, they're using 3D printers to help.
"We use a 3D printer to create an exact life-sized replica of an organ or bone so we can not only explain the specifics of surgical procedure to a patient, but also prepare ourselves for a procedure based on a patient's specific anatomy," said Dr. Aalpen Patel, chairman of Radiology for Geisinger and Medical Director of the 3D Printing Lab.
Here's how it works: Before a patient undergoes surgery, she'll have a CT scan or MRI—both types of imaging tests that produce detailed pictures of organs such as the brain. Then, those pictures are used to create a three-dimensional model with FDA-approved software and printed using a 3D printer. The result is a life-sized organ or bone.
With it, doctors can show patients exactly what the surgeon will do during a specific procedure.
"Many patients don't have the medical knowledge that we do, so using a replica to explain where the procedure or surgery and what, specifically, we'll do when we are inside is very helpful to educating patients and easing their concerns," said Dr. Patel.
Importantly, the ability to print an exact replica of an organ or bone is also helping surgeons to get a look at an organ before ever making an incision.
"Having a 3D model of the heart, for example, can help us plan complex invasive procedures," said Kishore Harjai, M.D., an interventional cardiologist for Geisinger Wyoming Valley who has used the 3D printer for certain complex heart procedures such as non-surgical valve replacement and repair of abnormal leaks.
The newest 3D printer at Geisinger Medical Center's 3D Imaging Lab can print organs and bones in multiple colors and life-like materials, making this pre-surgery preparation even more realistic.
The result is that care teams begin a procedure with a better understanding of the intricacies of a procedure, which can save them time and resources along the way.
"Looking at a 3D model in advance can help us prepare for procedures where time is an essential factor to patient health, or when we're doing something especially complicated," said Dr. Patel. "The goal is to reduce the amount of time it takes to perform surgery and keep the patient as healthy as possible during the procedure while improving patient safety."
Kishore Harjai, M.D., is an interventional cardiologist at Geisinger Wyoming Valley Medical Center in Wilkes-Barre. To schedule an appointment, please call 800-275-6401.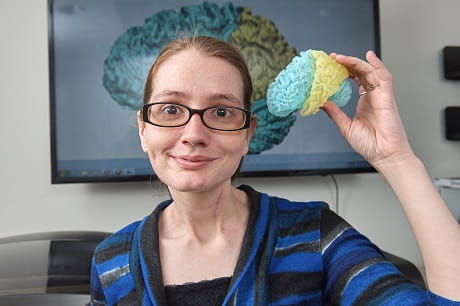 Content from General Links with modal content