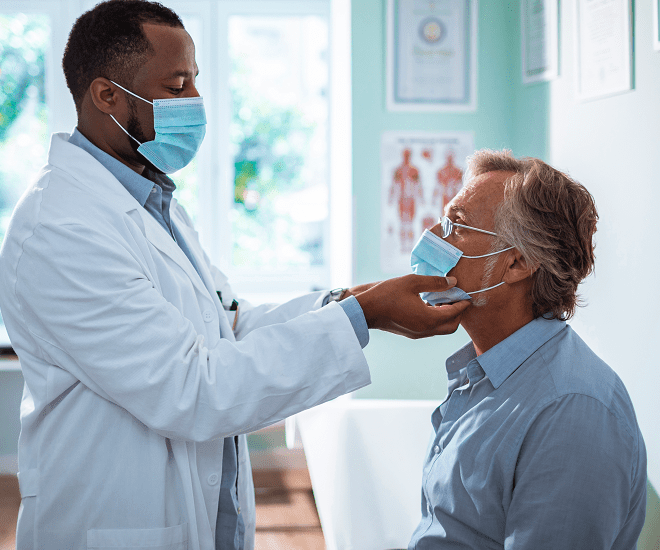 Convenient care in your neighborhood
Find a clinic near you, view wait times and save your spot at Geisinger-owned locations.
< Find a Doctor, Drug or Location
GHP members: Get 24/7 virtual care
Have a health concern and need care now? We're partnering with Teladoc to offer virtual doctor visits, including COVID-19 screenings.
If you need routine medical or behavioral health care, download the Teladoc app or call to connect with a Teladoc doctor from the comfort of your own home.
* Some members may not be eligible for behavioral health services through Geisinger Health Plan based on their benefits.
What is Teladoc?
Teladoc* is a telehealth service that connects you to board-certified, highly trained doctors who can diagnose and treat non-emergency issues right over the phone. No in-person visit needed, so you don't even have to leave your house.

Need an Rx? No worries — a prescription can also be provided, if necessary.
What if I'm experiencing COVID-19 symptoms?
While most people who have COVID-19 will experience mild symptoms, Teladoc doctors can evaluate your risk and recommend next steps. If you believe you're experiencing symptoms related to COVID-19, use Teladoc before heading to your doctor's office, urgent care clinic or the ER if your needs are non-emergent.
Geisinger continues to monitor the COVID-19 outbreak. To see the latest coronavirus updates, learn about coronavirus symptoms and more, visit our Coronavirus Resource Center.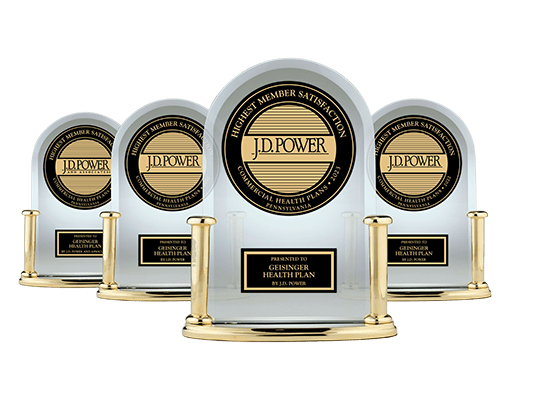 Because we put you first
For the fourth year in a row, Geisinger Health Plan is ranked #1 in Member Satisfaction among Commercial Health Plans in Pennsylvania by J.D. Power.

As the COVID-19 outbreak evolves, the need for telehealth care has never been greater. As a result, you may experience extended wait times. Doctors are working to provide the highest level of care and will connect with you as quickly as they can. Consider using the Teladoc app if you are experiencing longer-than-usual wait times.
*Non-GHP members who use the Teladoc service will be responsible for any fees.