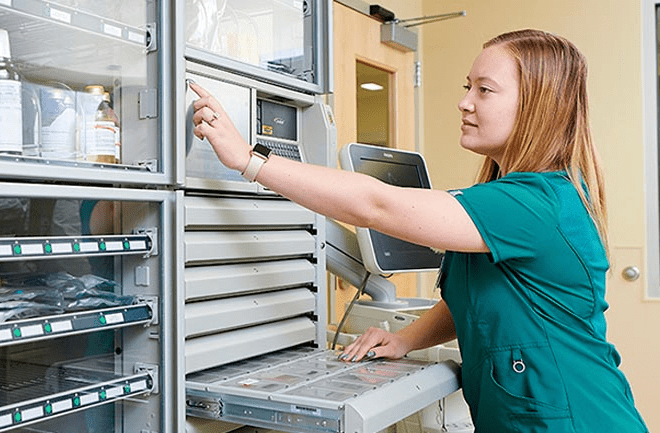 Learn more about our pharmacy team
Geisinger's pharmacy team is recognized for leading innovative and evidence-based programs of care delivery, research and education. Backed by the support of a large healthcare system that leads with innovative methodologies, cutting-edge research and clinical expertise, our pharmacy team has been recognized for excellence in multiple areas.
Our awards:
Our team offers comprehensive pharmacy services that include:
Hospital and retail pharmacies
Inpatient and outpatient services
Specialty pharmacy
Home infusion pharmacy
Pharmaceutical service for Geisinger Health Plan
Innovative work and pharmacy research
Our team of dedicated researchers works to leverage Geisinger's research assets and infrastructure, systematically innovating and evaluating medication use and quality within the services provided by pharmacy.
Pharmacy educational programs
Pharmacy year in review
To learn more about our team and services, view our annual reports: