Public health emergency ending
The federal public health emergency (PHE) ended on Thursday, May 11. During the PHE, cost sharing for COVID-19-specific services (e.g., testing, vaccines, treatments, and telehealth services) was waived. Geisinger Health Plan will continue to cover the cost of vaccinations. If a member goes out of network their standard coverage and cost-sharing rules will apply. Cost share for inpatient treatment, COVID-19 testing performed at a provider, urgent care, or pharmacy, and telehealth services has been reinstated. Members will be responsible for their plan-specific copay, coinsurance, or deductible.
You don't have to skip or cancel your medical or behavioral health* appointments because of COVID-19. To keep your health on track and help slow the spread of COVID-19 in our communities, we're offering telemedicine virtual care visits.
Whether you're looking to make a new appointment or are limiting travel during the COVID-19 pandemic, telemedicine appointments let you see a doctor from the comfort of your own home.
Cost-sharing for telehealth visits with participating network providers or our vendor Teladoc, for medical or behavioral health needs, whether or not the visit is COVID-19 related, will be waived through May 11, 2023.
Three ways to set up a telemedicine visit
Call your PCP's office. Many doctors are offering telemedicine services during the COVID-19 pandemic.


If you see Geisinger doctors, you can also call our hotline for more information on telemedicine services available throughout Geisinger and to schedule a visit: Call 800-275-6401.


GHP members can also get 24/7 virtual care with Teladoc: Learn more.
Telemedicine (also called telehealth) appointments let you speak to a doctor in real time using video chat technology, similar to FaceTime or Skype.

Using a secure network, our board-certified doctors will advise, treat and diagnose you exactly the same way they would in a traditional office appointment, only in a live virtual visit.

It's completely safe — and everything is right at your doctor's fingertips for review and interpretation before and during your visit. All you need is a smartphone (iPhone or Android), tablet or computer with a webcam and speaker, along with a high-speed internet connection.
To see if telehealth is right for you or if your Geisinger doctor is offering virtual visits, call
800-275-6401
.
When should I use telemedicine?
You can schedule a telemedicine visit with a Geisinger physician for routine care, including:
Cold
Flu
Allergy
Rash
Sinus infection
Urinary tract infection (UTI)
We also offer telemedicine visits for specialty care, including:
Adult psychology
Pediatric psychology
Family medicine (primary care)
Dermatology
Fertility
General pediatrics
Pediatric specialties
Nephrology (kidney care)
Cardiology
Gastroenterology
ENT
Endocrinology
Sleep disorders
Pulmonology
Stroke care
Rheumatology
Neurology and neurosurgery
Orthopaedics
Nutrition and weight management
Infectious diseases
Diabetes care
Psychiatry
Radiation oncology
Internal medicine
Allergy and immunology
Occupational therapy
Pain management
Maternal-fetal medicine (MFM)
And many other specialties
Telemedicine visits should not be used in emergency situations. If you need care immediately, call 911. For COVID-19 related concerns, call our 24/7 hotline at
570-284-3657
.
GHP members: Get 24/7 virtual care
Have a health concern and need care now? We're partnering with Teladoc to offer virtual doctor visits, including COVID-19 screenings.
If you need routine medical or behavioral health care, download the Teladoc app or call to connect with a Teladoc doctor from the comfort of your own home.
* Some members may not be eligible for behavioral health services through Geisinger Health Plan based on their benefits.
What is Teladoc?
Teladoc* is a telehealth service that connects you to board-certified, highly trained doctors who can diagnose and treat non-emergency issues right over the phone. No in-person visit needed, so you don't even have to leave your house.

Need an Rx? No worries — a prescription can also be provided, if necessary.
What if I'm experiencing COVID-19 symptoms?
While most people who have COVID-19 will experience mild symptoms, Teladoc doctors can evaluate your risk and recommend next steps. If you believe you're experiencing symptoms related to COVID-19, use Teladoc before heading to your doctor's office, urgent care clinic or the ER if your needs are non-emergent.
Geisinger continues to monitor the COVID-19 outbreak. To see the latest coronavirus updates, learn about coronavirus symptoms and more, visit our Coronavirus Resource Center.

As the COVID-19 outbreak evolves, the need for telehealth care has never been greater. As a result, you may experience extended wait times. Doctors are working to provide the highest level of care and will connect with you as quickly as they can. Consider using the Teladoc app if you are experiencing longer-than-usual wait times.
*Non-GHP members who use the Teladoc service will be responsible for any fees.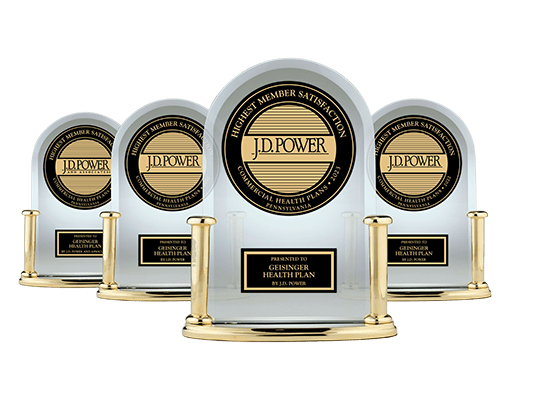 Because we put you first
For the fourth year in a row, Geisinger Health Plan is ranked #1 in Member Satisfaction among Commercial Health Plans in Pennsylvania by J.D. Power.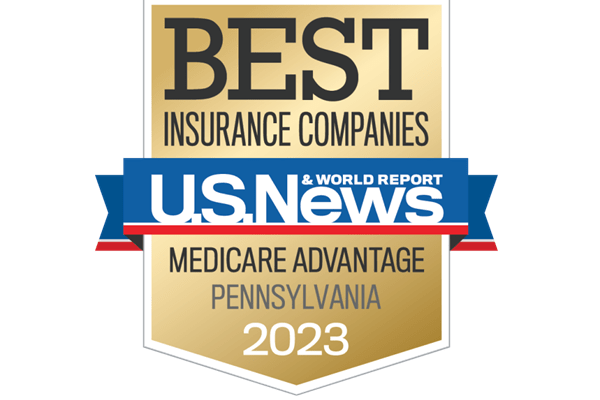 Medicare Advantage plans you can trust
Awarded to all 2023 Geisinger Gold Medicare Advantage with Rx plans.