Everyone knows they should live a healthy lifestyle. But what exactly should you do? And how often should you do it?
Geisinger's Zing project answers these questions with an easy-to-follow formula you can use to start living a healthier life.
Aim for these goals every day:
5 servings of fruit and vegetables
4 positive affirmations
3 belly laughs
2 hours or less of recreational screen time
1 hour of outdoor activity
0 sugar-sweetened beverages
So get laughing, get outdoors — and get to feeling good in every way. Complete at least six activities, choosing from our suggestions or making up your own. This is open to everyone — you don't need to be a Geisinger patient to participate.
Get Zing-ing now! If you complete our challenge and send us your name and address, we'll send you a small reward for taking charge of your health. Snap a photo of your completed card and send it to pahealth@geisinger.edu, or mail it to Zing Challenge, 100 N. Academy Ave., Danville, PA 17822-4020. You can also post it to Facebook and tag Geisinger!
---
The wellness you need, in a style you'll love — delivered.
Sign up to have PA Health sent to your mailbox or inbox 4 times a year, for free.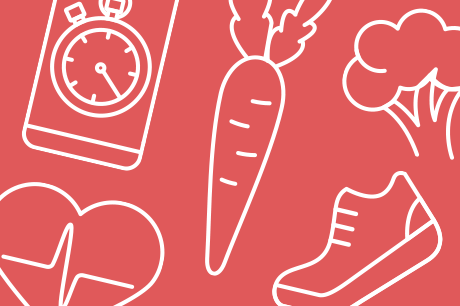 Content from General Links with modal content