How to choose a marketplace plan
Finding the right health insurance plan is no easy task. But landing on the right one is easier when you know what to look for.
When you're choosing a health insurance plan, there's more to consider than just price. Doing your homework now can help you avoid getting stuck with a plan that doesn't meet your needs.
What is a marketplace plan?
Marketplace plans are private healthcare plans purchased through the health insurance exchange, or marketplace. Anyone is eligible to buy one, except those enrolled in Medicare. Marketplace plans are good for:
Self-employed people
Independent contractors
Anyone whose employer doesn't offer health benefits
Retirees younger than 65 who aren't Medicare-eligible
Things to consider
Keep these things in mind when you're shopping for a marketplace health plan.
Coverage offerings
Before you choose a plan, think about the type of coverage that's appropriate for you or your family. If you don't have specific medical needs, or don't visit the doctor often, a high-deductible plan that covers less might be right for you. But if you have more specific medical needs, you might need a plan with higher levels of coverage for things like:
Specific treatments
Specialist visits
Management of chronic medical conditions
Prescription drugs
Price
When you start browsing plans, shop with your budget in mind. Besides the premium, don't forget to factor in deductible, copays and coinsurance. A plan with a low premium may look OK, but the total costs associated with the coverage could make coverage unaffordable.
To help with the cost, subsidies are available — and 85% of Americans will qualify. Ask your agent to determine if you're eligible.
Provider availability
When comparing plans, think about access to healthcare providers. Look for one that participates with your doctor if you have one. Or with providers and facilities close to where you live. That way, if you need care, you don't have to travel far to get it.
Plan type
As you browse, you'll see different plan types mentioned, including:
HMO, or health maintenance organization. With this plan, you'll choose a primary care doctor to coordinate your care. They'll refer you to specialists when needed. HMO plans typically don't offer coverage outside the network.
PPO, or preferred provider organization. This type of plan gives you more flexibility than an HMO. You don't need to choose a primary care doctor. And you can see any provider, in or out of network.
POS, or point of service. This type of plan is similar to an HMO. You'll need a referral from your primary care physician to see a specialist. You can see providers in- or out-of-network, but in-network providers cost less.
Terms to know
When comparing coverage, you might see some of these common terms. Here's what they mean.
Deductible
This is the amount you have to pay before your insurance kicks in. For example, if your annual deductible is $1,000, you'll have to pay $1,000 before your insurance plan starts to pay. For some essential services, though, the deductible is waived. These can include:
Preventive screenings
Annual checkups
Prescriptions
Copay
The amount you pay for a covered healthcare service. Services that have copays include:
Doctor visits
Lab work
Imaging
Prescriptions
Coinsurance
The portion of the cost of a medical service you're responsible for after you've paid the deductible. For example, if your coinsurance is 10%, that means you'll cover 10% of the total cost and your insurance will cover the remaining 90%. If the bill is $100, your coinsurance will be $10.
Premium
This is the amount you pay monthly for your policy. Premiums vary based on the plan you choose. Plans that have a higher deductible will typically cost less.
Out-of-pocket maximum
This total is the most you'll have to pay for your medical costs in a year. This amount includes your deductible, any copays and coinsurance.
Don't go it alone
Open enrollment is here again. Enroll between Nov. 1 and Dec. 15 for a Jan. 1 effective date. For a Feb. 1 effective date, enroll in coverage between Dec. 15 and Jan. 15.
Whether you're looking for an individual, affordable health insurance plan or want to know if you qualify for a tax credit or subsidies, Geisinger Health Plan's advisors can help.
Call a Geisinger Health Plan representative today at 800-918-5154 or visit geisingermarketplace.com to learn more about our health insurance options.


Next steps:
Here's how you can find affordable health insurance through the Marketplace
Know the cost of not having health insurance
Find insurance that works for you with Geisinger Marketplace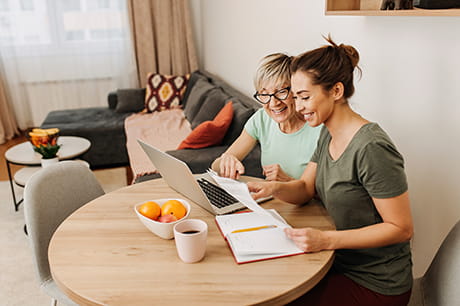 Content from General Links with modal content