Patricia went on a cruise just 10 weeks after hip replacement
Patricia Brower, an active grandma, had trouble getting around and keeping up with her favorite daily activities. When she finally decided to have surgery, she chose Geisinger. Just 10 weeks later, she set sail on a cruise.
"My life was painful, and it had been for 10 years," recalls Patricia Brower of Scranton. She lived with excruciating pain that radiated from her groin down the front of her leg. The pain got so bad, she visibly limped and had to stop taking her nightly walks. "I would get hot and felt very uncomfortable when I walked."
Patricia's son Paul, a physical therapist, told her she would need a hip replacement. One year later, at age 65, she had her left hip replaced.
Her hip pain was gone immediately
Patricia's surgery was performed at Geisinger Community Medical Center in Scranton."I wasn't put under for the surgery. I was in twilight," says Patricia. "I knew I wouldn't be in pain... it's like having a baby. The doctors know what they're doing."
And they did. Patricia underwent surgery on a Monday and was home that Wednesday. She showered an hour after being home, went out for dinner on Thursday, attended a birthday party on Friday and was driving in two weeks. Just 10 weeks later, she went on a cruise.
After surgery, Patricia experienced a limp — which she was determined to correct. With support from her husband and sons, Paul and Tod, she started physical therapy. "I listened to the therapist," she says, "and together we did it." Today, Patricia walks without a limp and is back to her nightly walks.
Life after hip replacement is full of adventure
Patricia and her husband raised their family in Scranton and have lived in the same home for over 50 years. Now, she's happy to be back doing what she loves most — traveling the world. Whether it's enjoying pasta in Italy or visiting the top of the Eiffel Tower, she and her husband look forward to planning their next adventure.
"I go through TSA, and they don't even know I have the hip replacement," says Patricia. "Sometimes it shows up on the scan and sometimes it doesn't, but it doesn't affect traveling."
Patricia is happy to be back to her active life. She loves to swim and often travels to visit her sons, both of whom live out of the area.
Just one year after surgery, Patricia went on another cruise where she ziplined. This year, she'll go on her twentieth cruise. "I don't have to be afraid of ziplining on the ship, sitting or walking to go up the stairs," she says. "I don't even know I had a hip replaced. It's just there, and I do everything I need to. I don't have any restrictions now."
To anyone putting off a hip replacement or thinking of having the surgery, Patricia says there is nothing to fear. "Don't be afraid to have your hip replaced. I had no pain after surgery, and I never took a pain pill. It's life-changing. I wish I would have thought about it sooner."
Next steps: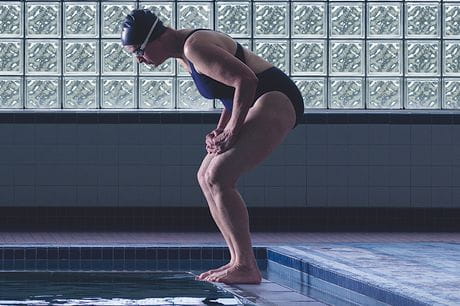 Content from General Links with modal content