Take a step (or many) toward better health
The advice "Walk it off" has been used for generations to encourage people to get up and shake off whatever's ailing them. And although it's usually used metaphorically,walking is a great way to get healthy and feel better — physically and mentally. June 6 is National Trails Day, and Pennsylvania is home to 20 state forests, offering you a beautiful canvas of over 2.2 million acres to walk and hike free of charge.

Putting one foot in front of the other on a walking trail gives a boost to your overall well-being in the form of physical activity, mental awareness and stimulation while being active in your social surroundings.

Physical benefits
You know all the benefits of physical activity, but it's not always easy to join (or get to) the gym. Hiking is something you can do at your own pace with minimal equipment. When you hike, you work large, calorie-burning muscle groups: your quadriceps, hamstrings and lower hip and leg muscles. And if you're wearing a backpack, you get the added workout to your core.

Mental benefits
When you can take in the tranquility of nature with all your senses — sunshine, light breezes, fragrant flowers and the sounds of birds or running water — you can't help but get a mood boost. In a world often dominated by technology and screens, taking a hike (and the opportunity to unplug for a moment) lets you appreciate nature's beauty, improving your mental health and reducing stress and anxiety.

Social benefits
Walking a nature trail is a sport that can be done at any age and with any number of people. Hiking in groups promotes social connections with friends and family through an enjoyable activity. It's a rare chance to talk without technological distractions and spend real quality time together.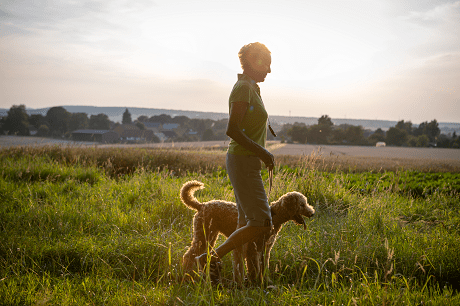 Appalachian Trail
Covers 230 miles in PA from Waynesboro to Delaware Water Gap
1,000 Steps
Mt. Union in Huntingdon County
Loyalsock Trail
Lycoming and Sullivan counties
Ricketts Glen State Park (offers 11 trails)
Columbia, Luzerne and Sullivan counties
Mount Nittany Loop Trail
Centre County