Cooking Corner: Summertime eating
Summer is prime time for picnics, vacations and road trips. It's time to relax and enjoy ourselves, but that doesn't mean we should forget about our health goals.
Tips for healthy eating at picnics:
Before you go, decide how much you'll eat. Think about what foods will be offered and plan to choose healthier options, if available.
Choose only your favorite foods or those you don't eat every day and take small portions.
If asked to bring a covered dish, bring a healthy food like fresh fruit salad or a veggie tray. If preparing a side dish like broccoli salad, replace the mayonnaise with Greek yogurt.
Relax and eat slowly. Stop eating before you're uncomfortably full.
Tips for healthy eating while traveling:
Plan ahead. For example, if you'd like to splurge on a heavy dinner, eat a lighter breakfast and lunch.
Stick to your regular meal schedule. This keeps you from getting overly hungry and helps you make smarter choices.
Pack water and healthy snacks, like:
Hard-boiled eggs
Low-fat granola bars
Apples with peanut butter
Raw vegetables
Unsweetened cereal (Chex and Cheerios)

This refreshing, crunchy side dish is a great alternative to the high-fat version that uses mayonnaise.
Crunchy Cucumber Dill Salad
Servings: 4


Ingredients
1Tbsp. fresh lemon juice
2 tsp. extra virgin olive oil
¼ tsp. pepper
2 cucumbers
½ small red onion, chopped
1 Tbsp. fresh, chopped dill (or 1 teaspoon dried)

Directions:
In a small bowl, whisk together lemon juice, oil and pepper.
Peel cucumbers, slice in half lengthwise. Thinly slice halves into half-moon shaped pieces and place in medium bowl. Thinly slice onion and add to bowl. Sprinkle dill on top of cucumber mixture. Add lemon juice mixture and toss well to coat. Cover, chill 1-2 hours and serve.
Nutrition per serving: Calories: 37, Fat: 2.5 grams, Sodium: 3 grams, Carbohydrates: 2 grams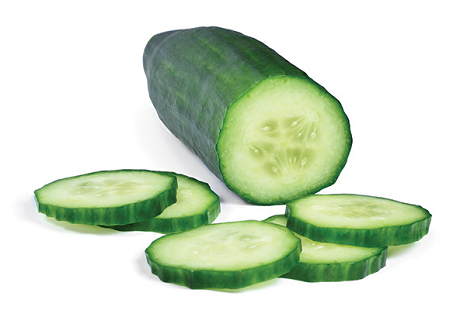 Content from General Links with modal content