Falls Prevention Week, Sept. 22-29
Taking a tumble doesn't have to be part of the aging process.

That's a key message the National Council on Aging wants to send during national Falls Prevention Week.

This year's theme is "Take a Stand to Prevent Falls."

How do we do this? By taking some simple preventive measures, starting with staying active. Many of the Moves of the Month we feature in the Circle are designed to improve strength — and balance. That's because the systems our bodies use to maintain balance are complex. The better we maintain our overall strength and reflexes, the better our chances of staying upright when we feel wobbly.

Annual vision and hearing exams are part of this maintenance. We need our senses to be as sharp as possible to be in tune with hazards in our environment.

We can also dress for balance success:
Wear shoes with slip-proof soles
Skip the flip flops and high heels
Make sure pants aren't long enough to get caught underfoot
We can also safety proof our homes, keeping paths clear, getting rid of hazards like bathroom rugs that slip and cleaning up spills right away. And if you've got a cat or dog, be extra vigilant.

They're loveable, but sometimes get under foot. Take these steps, and you'll be stepping — or better yet, dancing — confidently this fall and all year long.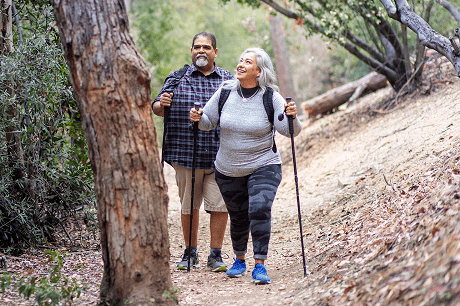 Content from General Links with modal content