Medicine through the ages
By Sarah Hando
What's it like to care for a patient who's just beginning a life versus one who's lived most of it? We talked to three Geisinger doctors to get their perspectives on living a healthy life at any age.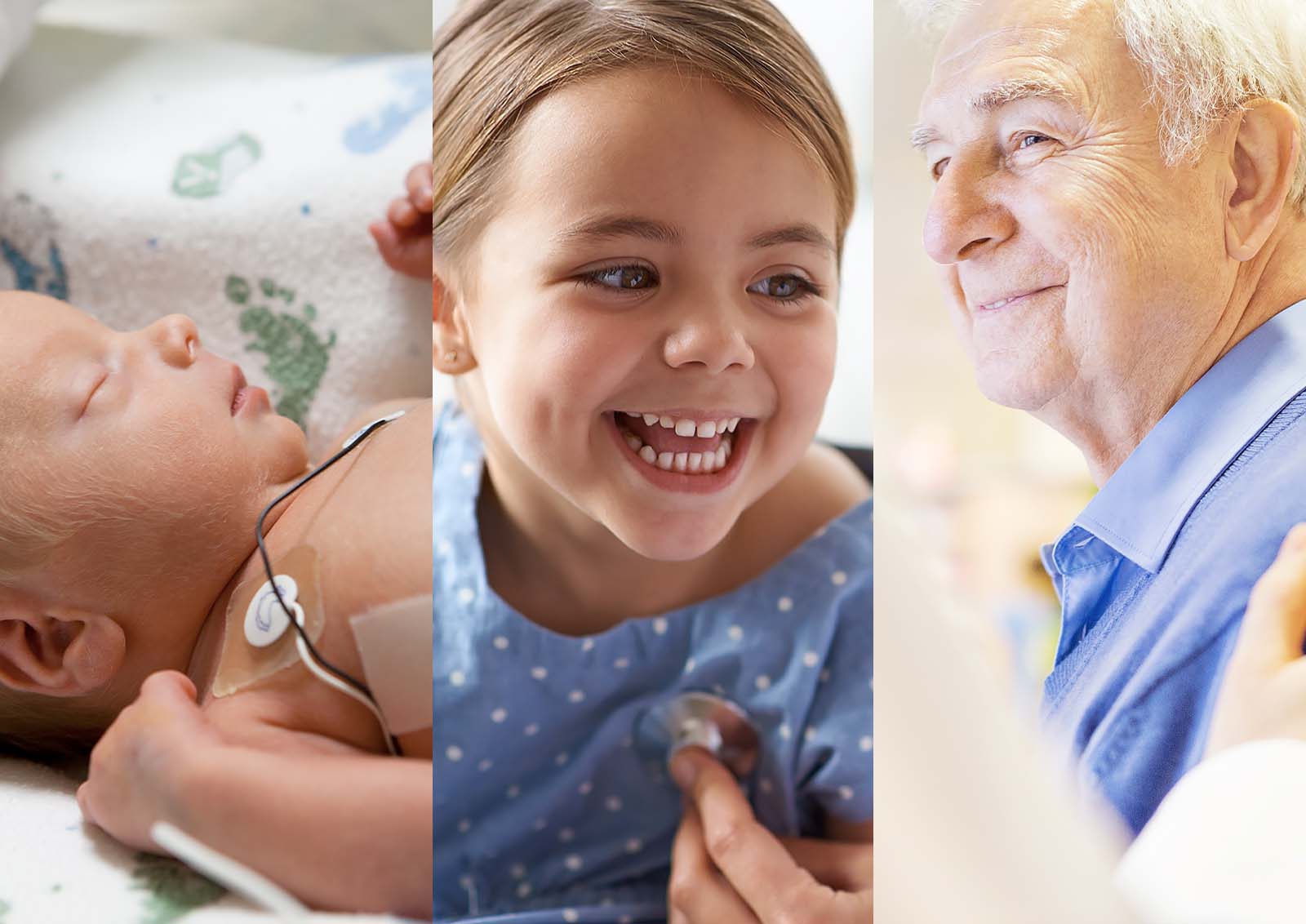 James Cook, MD, Division Chief of Neonatology Professional Services
Why did you go into this field?
I entered neonatology as a subspecialty of pediatrics because I felt rewarded in caring for complicated infants and their families. The outcomes, while devastating in some cases, are mainly positive for all gestational ages and conditions. I also enjoy the interactions with other pediatric specialists, as well as the obstetricians who care for the mom and her baby prior to delivery.
What challenges do you face dealing with this age group?
The prolonged stays in the neonatal intensive care unit (NICU) can be frustrating for families. My goal is to set appropriate expectations, not just for care in the hospital, but for any potential long-term problems that may arise in the years ahead. These types of problems are often difficult to predict with certainty.
What do you like most about treating this age group?
The diagnostic dilemmas where the patient can't communicate any symptoms — my diagnosis is based on history, exam and focused testing.
Why did you go into this field?
I've always liked the idea of preventive rather than reactive medicine. I enjoy pediatrics because you can help educate and mold young minds and bodies with proper nutrition, exercise and healthy behaviors. With the right foundation, pediatricians have the potential to impact the health of future generations.
What challenges do you face dealing with this age group?
It's humbling to know that you likely only see a snapshot of the lives people live. Some people have very difficult circumstances burdened by poverty, mental illness, drug or alcohol addiction or abuse. It's challenging to peel back the layers of fear families hide behind to try and help.
What do you like most about treating this age group?
Smiles, giggles, births — all gifts to remind me how amazing life is.

Kiran Rayalam, MD, Primary Care Physician with a Geriatrics Specialty
Why did you go into this field?
As an undergraduate, I was specifically interested in understanding the effects of aging on human body. During my residency training, I realized there weren't enough geriatricians to care for the number of elderly patients in any given community. Pursuing a fellowship in geriatrics was an incredible opportunity to serve the population that I was interested in and learn to manage interesting medical conditions. Working with my patients is rewarding because each patient has a unique story, and I get to connect with patients and their families on a personal level.
What challenges do you face dealing with this age group?
I practice in a rural county in central Pennsylvania. A lot of my patients have family who live out of the area, and they rely on their community to help with their needs, such as transportation to doctor's appointments or grocery shopping. This reliance on others places them at a higher risk for not receiving timely care.
Navigating care through the COVID-19 pandemic has also been a challenge. While we ramped up our telemedicine services to make sure patients could still see their doctors while staying socially distanced, many of our senior patients lacked the resources and familiarity of operating modern technology to take advantage of this service.
Their varied medical problems means that they are also on multiple medications leading to getting medications from multiple pharmacies, which can be a challenge to navigate for patients and their physicians.
What do you like the most about treating this age group?
My patients' complex conditions constantly challenge me to stay up to date on recent developments and changes in the practice of medicine. Research shows that geriatric patients are very appreciative of the care they receive, and this stands true in my experience as well. Over the years of my clinical practice, I have consistently strived to focus on my patients' personal values when making medical decisions, which has led to personal and professional satisfaction.
---
The wellness you need, in a style you'll love — delivered.
Sign up to have PA Health sent to your mailbox or inbox 4 times a year, for free.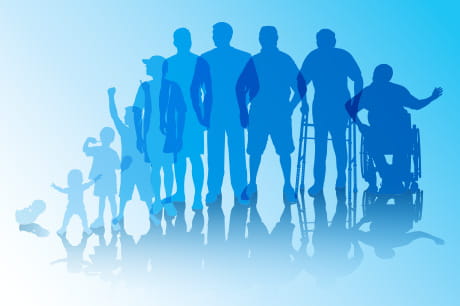 Staying healthy and feeling your best is important at every stage of life. Maintaining a proactive approach to your care — even at an early age — can help eliminate or decrease chronic conditions in your golden years.