Leadership
Committed to providing real and lasting improvements in the lives of patients, today and well into the future.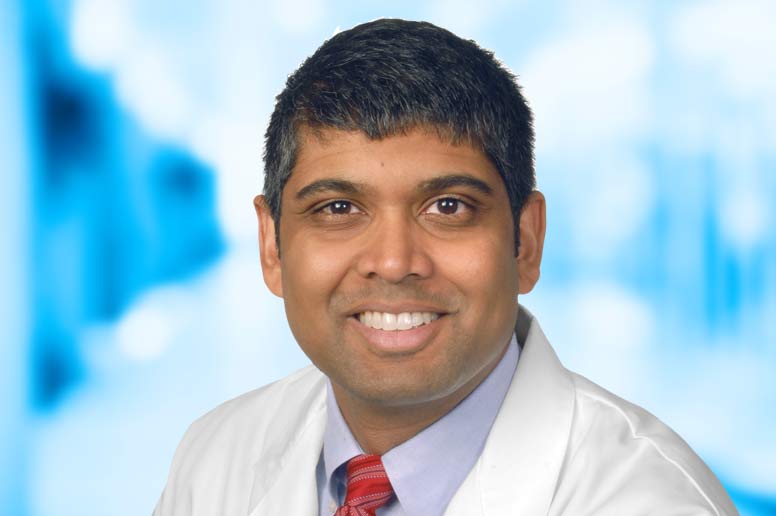 Rajiv Panikkar, MD
Rajiv Panikkar, MD, is the chair of the Geisinger Cancer Institute.

Dr. Panikkar was raised in Bloomsburg, Pa. He received his Doctor of Medicine degree from the University of Pittsburgh. He completed his residency in internal medicine at Virginia Commonwealth University Hospital, where he served as chief medical resident. His hematology/oncology fellowship was at Temple University Hospital/Fox Chase Cancer Center. He is board certified in hematology and oncology, and he practices as a medical oncologist.
Dr. Panikkar came to Geisinger in 2008 as a medical oncologist at Geisinger Medical Center. As chair of the Geisinger Cancer Institute, he currently leads 11 hematology/oncology, 6 radiation oncology and 4 palliative medicine sites across Pennsylvania. He is the principal investigator for Geisinger's National Cancer Institute Community Research Program, a collaborative network designed to conduct oncology clinical trials and generate new knowledge through cancer care delivery research.

"The Geisinger Cancer Institute has an amazing opportunity to provide compassionate, patient-focused care close to home. We are expanding clinical trial opportunities and providing new medications and new technology to our communities. Our commitment to a team approach allows us to bring highly trained physicians together who are focused on the patient. Working at Geisinger is special — it has given me the opportunity to care for families I grew up with. I am excited about the growth of comprehensive services for the patients in our region."