Geisinger and Highmark announce letter of intent for joint venture
DANVILLE, Pa. -- Geisinger Health System and Highmark Inc. announced today the signing of a letter of intent to create a clinical joint venture to provide high-value, high-quality community-based care and greater patient choice for health care consumers and businesses.

The letter of intent enables Geisinger and Highmark to explore the joint venture in greater detail. The emphasis will be in north central Pennsylvania where the two organizations will explore creating a clinical network that is patient-focused, physician-oriented and community-based, with comprehensive access for Highmark and Geisinger Health Plan members, including those in Medicare Advantage Plans.

"Highmark and Geisinger are recognized and trusted names in health care, and we have long collaborated to provide our members with access to the high-quality care provided by Geisinger's hospitals and physicians," said Deborah Rice-Johnson, president, Highmark Health Plan. "Our joint experience in care delivery and care management can help to advance value and affordability. Working more closely together, we can bring innovative, consumer-centered care models to the community."

"We have been a trusted partner providing health care services to this region for decades," said David Feinberg, M.D., MBA, Geisinger president and chief executive officer. "Everything we do is about caring – for our patients, our members, our Geisinger physicians and employees, and our communities. What sets us apart is that we value kindness, excellence, learning and innovation. We are excited about this opportunity to work closely with Highmark to create superior value, enhance health, and always put patients first."

The initial focus of the joint venture will include the development of an innovative, high-quality, affordable model of care featuring a network of community-based sites, including a comprehensive health campus in the Montoursville area.

"The goal of this new facility will be to deliver important medical services and clinical capabilities in the local community that are complementary to the advanced tertiary services available at Geisinger Medical Center," said Lynn Miller, Geisinger executive vice president and chief administrative officer, Clinical Enterprise. "We are currently assessing community needs and levels of appropriate investment to meet those needs."

"We are taking well-planned and appropriate action such as this letter of intent with Geisinger to help ensure that Highmark members and patients in the community continue to have access to high-quality, affordable care," said Rice-Johnson. "We are working with independent physician groups and community-based hospitals to ensure that consumers will maintain access to care in light of large provider system mergers."

Geisinger locations in north central Pennsylvania include physician practice sites offering both primary care and sub-specialty outreach services in Montoursville and Lock Haven, a CareWorks urgent care facility in Williamsport, a pediatric specialty services practice in South Williamsport, a Life Flight helicopter base in Montoursville, and the new Geisinger Gastroenterology and Geisinger Endoscopy sites in Montoursville.


About Highmark Inc.
Highmark Inc. and its health insurance subsidiaries and affiliates collectively are among the ten largest health insurers in the United States and comprise the fourth-largest Blue Cross and Blue Shield-affiliated organization. Highmark Inc. and affiliates operate health insurance plans in Pennsylvania, Delaware and West Virginia that serve 5 million members and hundreds of thousands of additional members through the BlueCard® program. Its diversified businesses serve group customer and individual needs across the United States through dental insurance, vision care and other related businesses. Highmark Inc. is an independent licensee of the Blue Cross and Blue Shield Association, an association of independent Blue Cross and Blue Shield companies. For more information, visit www.highmark.com.
About Geisinger
Geisinger is committed to making better health easier for the more than 1 million people it serves. Founded more than 100 years ago by Abigail Geisinger, the system now includes 10 hospital campuses, a health plan with more than half a million members, a research institute and the Geisinger College of Health Sciences, which includes schools of medicine, nursing and graduate education. With more than 25,000 employees and 1,700+ employed physicians, Geisinger boosts its hometown economies in Pennsylvania by billions of dollars annually. Learn more at geisinger.org or connect with us on Facebook, Instagram, LinkedIn and Twitter.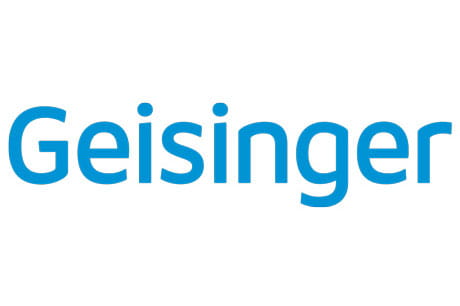 Content from General Links with modal content