Geisinger Executive Vice President and Chief Medical Officer Named "Minority Executive to Watch in Healthcare" by Modern Healthcare
DANVILLE, Pa.
– Geisinger is pleased to announce that
Jaewon Ryu, M.D., J.D
., has been recognized by Modern Healthcare as one of 2018's Minority Executives to Watch in Healthcare.
The biennial program recognizes the Ten to Watch honorees and this year's Top 25 Minority Executives in Healthcare for influencing policy and care delivery models across the country while highlighting the continued need to nurture diversity in their organizations.
"It's an honor to receive this recognition for promoting principles of leadership and cultural diversity at one of the most innovative and scientifically-advanced health care systems in the country," said Dr. Ryu. "Congratulations to all my colleagues whose minority leadership has helped enhance health care at their respective organizations."
Dr. Ryu was named executive vice president and chief medical officer at Geisinger in 2016. He previously served as president of integrated care delivery at Humana. Originally from Chicago, Ryu earned his undergraduate degree from Yale University and his medical and law degrees from the University of Chicago. He completed his internship and residency training in emergency medicine at Harbor-UCLA Medical Center in Los Angeles.
"These leaders have produced incredible results by elevating the quality of patient care at their organizations while supporting and advancing their peers to boost diversity in the C-suite," said Modern Healthcare Editor Aurora Aguilar.
"At a time when medicine needs to move outside the hospital walls to impact the health of our entire population, Dr. Ryu's broad understanding and perspective is essential to lead that charge," said David T. Feinberg, M.D., MBA, Geisinger president and CEO. "Jaewon's leadership enables our team to provide the right care at the right time and in the right place."
The profiles of all the winners are featured in the February 26, 2018, print issue of Modern Healthcare and at
ModernHealthcare.com/Top25Minorities
.
About Geisinger
Geisinger is committed to making better health easier for the more than 1 million people it serves. Founded more than 100 years ago by Abigail Geisinger, the system now includes 10 hospital campuses, a health plan with more than half a million members, a research institute and the Geisinger College of Health Sciences, which includes schools of medicine, nursing and graduate education. With more than 25,000 employees and 1,700+ employed physicians, Geisinger boosts its hometown economies in Pennsylvania by billions of dollars annually. Learn more at geisinger.org or connect with us on Facebook, Instagram, LinkedIn and Twitter.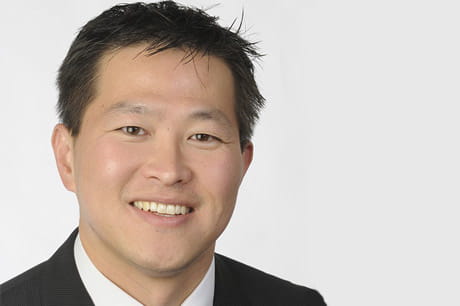 Content from General Links with modal content