ADMI celebrates Autism Awareness Month and Fifth Anniversary
Month of activities planned
LEWISBURG, Pa. – Geisinger's Autism & Developmental Medicine Institute (ADMI) is celebrating its fifth anniversary – as well as Autism Awareness Month – in April with a month full of activities.

The celebrations include lectures, museums and the expansion of its sensory-friendly film series to Berwick and Wilkes-Barre.

ADMI's mission is to improve outcomes for individuals with developmental disorders and their families through increased access, accurate diagnosis, discovery of underlying causes, and development of targeted treatments. Since opening its doors in April 2013, ADMI has had 17,958 patient visits.

The community is invited to join ADMI in celebrating five years of service by taking part in any of these events:


April 4. Misericordia University's Autism Speaker Series. The Autism Center at Misericordia University is presenting its third annual Autism Speaker Series, a free symposium featuring four expert panelists and a question-and-answer session. ADMI's Brenda Finucane, M.S., LGC and Thomas Challman, M.D., FAAP, will be among the panelists.
April 6. Third Annual First Friday Fundraiser at Fero Vineyards & Winery. Kick off Autism Awareness Month at Fero Vineyards & Winery for a First Friday Fundraiser. Enjoy Fero wine, hors d'oeuvres, and live entertainment for a $5 cover. Proceeds benefit ADMI.
April 8. Lewisburg Children's Museum. In celebration of Autism Awareness Month and ADMI's fifth anniversary, ADMI patients and families will receive free admission to the Lewisburg Children's Museum on Sunday, April 8. To reserve your tickets, please visit geisingerADMI.org/LCM, call 570-522-9402 or email Kadent1@geisinger.edu.
April 22. Sensory-friendly Film Series WILKES-BARRE. ADMI is partnering with Supporting Autism and Families Everywhere (SAFE) and R/C Wilkes Barre Movies 14 to offer a quarterly, sensory-friendly film series in Wilkes-Barre. Mark your calendars now for Sunday, April 22. Film title announcement coming soon. RSVP by calling the SAFE office at 570-822-7259 by Friday, April 20.
April 29. Sensory-friendly Film Series BERWICK: Shrek. ADMI is partnering with The Berwick Theater and Center for Community Arts to offer a quarterly, sensory-friendly film series in Berwick. The movie Shrek will kick off the series.
For additional details about these events, please visit www.geisingerADMI.org/events.
About Geisinger
Geisinger is an integrated health services organization widely recognized for its innovative use of the electronic health record and the development of innovative care delivery models such as ProvenHealth Navigator®, ProvenCare® and ProvenExperience®. As one of the nation's largest health service organizations, Geisinger serves more than 3 million residents throughout 45 counties in central, south-central and northeast Pennsylvania, and also in southern New Jersey at AtlantiCare, a Malcolm Baldrige National Quality Award recipient. In 2017, the Geisinger Commonwealth School of Medicine and Geisinger Jersey Shore Hospital became the newest members of the Geisinger Family. The physician-led system is comprised of approximately 30,000 employees, including nearly 1,600 employed physicians, 13 hospital campuses, two research centers, and a 583,000-member health plan, all of which leverage an estimated $12.7 billion positive impact on the Pennsylvania and New Jersey economies. Geisinger has repeatedly garnered national accolades for integration, quality and service. In addition to fulfilling its patient care mission, Geisinger has a long-standing commitment to medical education, research and community service. For more information, visit www.geisinger.org, or connect with us on Facebook, Instagram, LinkedIn and Twitter.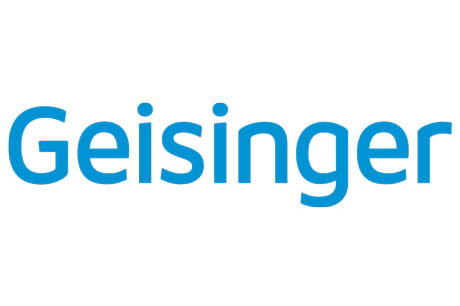 For media inquiries:
David Stellfox
Marketing & Communications

570-214-6549