Geisinger Commonwealth receives grant from PPL Foundation for REACH-HEI program
Geisinger Commonwealth School of Medicine (GCSOM) announced that it has received a $45,000 grant from the PPL Foundation.
These funds will support the school's successful Regional Academy for Careers in Health – Higher Education Initiative (REACH-HEI). REACH-HEI is a community engagement program that provides disadvantaged and underrepresented in medicine (URM) students with academic enrichment, mentoring and guidance to encourage them to choose careers in healthcare. The program has yielded significant results, with the majority of attendees completing a four-year undergraduate degree and many seeking further professional education, including some REQACH-HEI students who have even been accepted to GCSOM.
The PPL Foundation funds will leverage prior investments from the foundation and other sources to add a year-long "Girls in Science" initiative that will target girls who are in grades seven and eight and are either economically disadvantaged or diverse. The program will provide engaging programming and career exploration designed to encourage a future in the life sciences. REACH-HEI aims to break the difficult pre-teen peer pressure that may detract girls from pursuing the sciences by creating an important network of like-minded girls.
"We are grateful to the PPL Foundation for supporting our efforts to build a stable pipeline for the region's future healthcare workforce," said Ida Castro, GCSOM's vice president for community engagement and chief diversity officer. "By investing in the region's youth, the foundation's grant not only enriches the lives of youngsters, it ensures the entire community will be well care for in the years to come."
The PPL Foundation awards annual grants through a competitive application and review process. This year, the PPL Foundation received more than 70 applications requesting nearly $4 million during a highly competitive grant cycle. GCSOM's REACH-HEI program was one of 13 organizations to be selected for a grant.
"The PPL Foundation is proud to team up with nonprofit organizations throughout Pennsylvania that are tackling tough issues in our communities with innovative solutions," said Ryan Hill, president of the PPL Foundation. "They are working every day to make our communities safe, strong and sustainable by expanding access to high-quality pre-k education, sparking students' interest in exciting new career paths and providing the resources people need to move out of poverty."
About Geisinger
Geisinger is committed to making better health easier for the more than 1 million people it serves. Founded more than 100 years ago by Abigail Geisinger, the system now includes 10 hospital campuses, a health plan with more than half a million members, a research institute and the Geisinger College of Health Sciences, which includes schools of medicine, nursing and graduate education. With more than 25,000 employees and 1,700+ employed physicians, Geisinger boosts its hometown economies in Pennsylvania by billions of dollars annually. Learn more at geisinger.org or connect with us on Facebook, Instagram, LinkedIn and Twitter.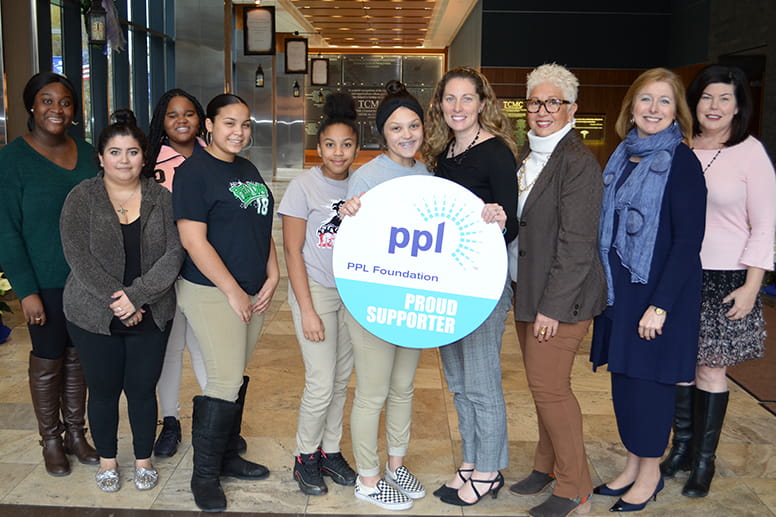 Geisinger Commonwealth School of Medicine
Elizabeth Zygmunt
Director, Media and Public Relations
Office: 570-504-9687
On Call: 570-687-9703
ezygmunt@som.geisinger.edu