Katie Foundation makes donation to Geisinger Commonwealth's Behavioral Health Initiative
Gift will be used to teach community members to identify people at risk for depression, anxiety, suicide and substance abuse
The Katie Foundation announced it has made a $15,000 gift to Geisinger Commonwealth School of Medicine's (GCSOM) Behavioral Health Initiative (BHI). The donation will be used to purchase licenses for an online simulation to teach students, health providers and community members to identify individuals at high risk for depression, anxiety, suicide and substance abuse. The BHI plans to purchase 600 licenses to be used over a three-year period with a goal of educating 200 people per year.
The Katie Foundation, a nonprofit dedicated to improving treatment and service for people coping with mental illness, raised the funds at its annual 5Kate. The event is a run/walk and mental health fair that celebrates the life of Katie Shoener and helps raise awareness in the community about depression and bipolar disorder.
"Our nonprofit is dedicated to shining a light on mental illness," said The Katie Foundation's Sarah Shoener. "We are happy to support the BHI, which has so effectively advanced the community conversation about mental illness."
"We are once again honored to partner with The Katie Foundation. The foundation's advocacy on behalf of people with mental illness goes hand-in-hand with BHI's goal of making mental health care as integral a part of a person's overall healthcare as a routine physical exam," said Terri Lacey, RN. BHI's executive director. "We are humbled by their generosity."
After completing the online simulation, learners should be able to screen patients for depression and substance use using evidence-based tools; recognize risk factors and warning signs of substance use, depression, and suicidal ideation; conduct brief interventions using motivational interviewing techniques; engage in collaborative treatment planning with patients; and coordinate referrals to treatment or follow-up care. A study of the simulation with 425 health professionals shows that it results in statistically significant increases in skills to identify risk factors, screen patients, discuss treatment options, engage in collaborative decision-making, and build intrinsic motivation in patients to adhere to a treatment plan.
The BHI will begin using the simulation this month.
About Geisinger
Geisinger is committed to making better health easier for the more than 1 million people it serves. Founded more than 100 years ago by Abigail Geisinger, the system now includes 10 hospital campuses, a health plan with more than half a million members, a research institute and the Geisinger College of Health Sciences, which includes schools of medicine, nursing and graduate education. With more than 25,000 employees and 1,700+ employed physicians, Geisinger boosts its hometown economies in Pennsylvania by billions of dollars annually. Learn more at geisinger.org or connect with us on Facebook, Instagram, LinkedIn and Twitter.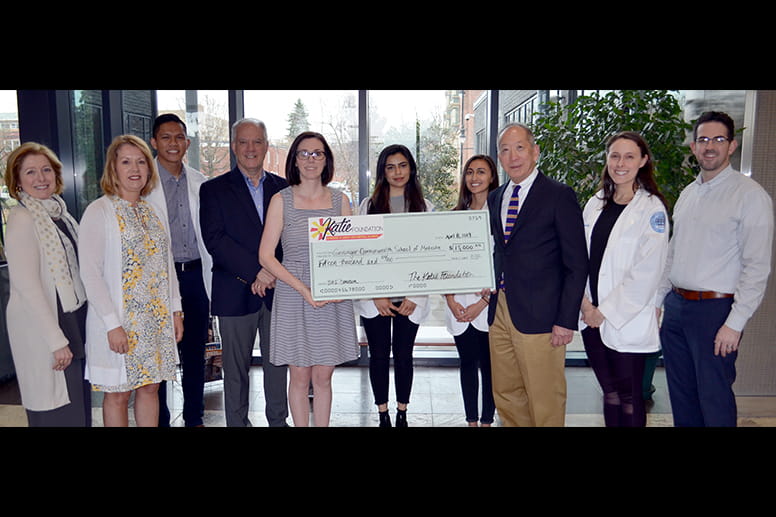 Geisinger Commonwealth School of Medicine
Elizabeth Zygmunt
Director, Media and Public Relations
Office: 570-504-9687
On Call: 570-687-9703
ezygmunt@som.geisinger.edu