Geisinger Commonwealth holds White Coat Ceremony for Class of 2023
F. Dennis Dawgert, MD delivers The Dr. Lester Saidman Memorial Lecture
Two Marine Corps veterans, a VISTA volunteer; a rescue ranger; 30 students with graduate degrees and 20 students who are the first member of their family to go to college and other accomplished future doctors received the first symbol of their new profession as Geisinger Commonwealth School of Medicine (GCSOM) held its 11th annual White Coat Ceremony for the Class of 2023 on Friday, Aug. 2 at the St. Robert Bellarmine Theater at Scranton Preparatory School.
The Class of 2023's 115 future doctors participated in a ceremony, held in common with virtually every other medical school in the nation, designed to welcome new medical students into the profession. Students recited an oath acknowledging their responsibilities as future physicians and their obligations to future patients. Then they were cloaked with the white coat -- the mantle of the medical profession. White coats were provided by The Stanley J. Dudrick, MD, and Alan G. Goldstein Endowed Fund.
At the ceremony, GCSOM's president and dean, Steven J. Scheinman, MD, reminded the students that despite the pace of change and the wonders of new technology, "What needs to remain constant through, or even despite, all of this is your relationship with the patient. Many things in our brave new world of modern medicine conspire to separate you from them . . . this is where oaths come in." Dr. Scheinman urged the Class of 2023 to return to their White Coat ceremony oath throughout their education and their careers as a means to keep "your relationship with the patient central to your identity as a physician."
F. Dennis Dawgert, MD presented the Dr. Lester Saidman Memorial Lecture, named in honor of the well-respected physician and educator from Luzerne County. Dr. Dawgert is a professor of pediatrics at GCSOM. He has been instrumental in educating Geisinger Commonwealth students and the community about adverse childhood experiences (ACEs) and their long-term connection to and influence upon many common and chronic health problems, like diabetes, high blood pressure and addiction, that hamper quality of life and shorten life expectancy. ACEs are also linked to increases in learning disabilities, incarceration and other psychosocial issues.
A reception immediately followed in the lobby of GCSOM's Medical Sciences Building, 525 Pine Street, Scranton.
About Geisinger
Geisinger is committed to making better health easier for the more than 1 million people it serves. Founded more than 100 years ago by Abigail Geisinger, the system now includes 10 hospital campuses, a health plan with more than half a million members, a research institute and the Geisinger College of Health Sciences, which includes schools of medicine, nursing and graduate education. With more than 25,000 employees and 1,700+ employed physicians, Geisinger boosts its hometown economies in Pennsylvania by billions of dollars annually. Learn more at geisinger.org or connect with us on Facebook, Instagram, LinkedIn and Twitter.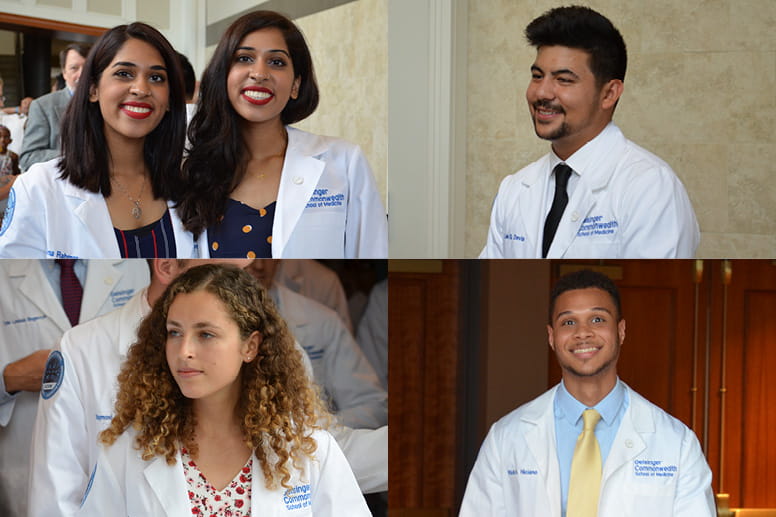 Geisinger Commonwealth School of Medicine
Elizabeth Zygmunt
Director, Media and Public Relations
Office: 570-504-9687
On Call: 570-687-9703
ezygmunt@som.geisinger.edu