100% of Geisinger's staff has met COVID-19 vaccine policy
All 24,000 Geisinger employees have received the COVID-19 vaccine or been approved for exemption
DANVILLE, Pa. – Geisinger announced that 100 percent of its staff have chosen to protect their communities, patients, and each other by meeting its COVID-19 vaccine policy that was announced in late August.

Guided by the core values of safety and high-quality care, Geisinger required that all employees receive the COVID-19 vaccine or an approved exemption by Nov. 1. Geisinger's policy aligns with federal policies released this week requiring COVID-19 vaccinations for health care workers at Medicare and Medicaid participating hospitals and other health care settings as well as employers with more than 100 employees.

"If we have one job as healthcare providers, it's to keep everyone who walks through our doors – and in our surrounding communities – as safe as we possibly can," said Jaewon Ryu, M.D., J.D., Geisinger's president and chief executive officer. "Requiring the vaccine was the best option to live up to this commitment."

The virus continues to take lives and cause considerable illness in central and northeastern Pennsylvania. However, the vaccine requirement has already led to a 50% decline in both the number of Geisinger employees testing positive and those out on quarantine as we continue to follow Pennsylvania Department of Health guidelines specific for healthcare workers.

"This means our employees are safer and we now have more staff available to care for all our patients," said Ryu. "It also underscores the efficacy of the COVID-19 vaccines."

Since August 25, more than 7,000 additional Geisinger employees either received the COVID-19 vaccine or were approved for an exemption. About 150 employees – less than 1% of Geisinger's entire workforce – were terminated this week after they did not meet the vaccine requirement.

"Our families, friends and neighbors come to us on their worst days when they need to feel their safest. For more than 100 years, we've been proud to be that beacon of safety. With the safest workforce possible, we can continue answering those calls now and beyond this pandemic," Ryu said. "We can't thank our employees enough for once again demonstrating a steadfast commitment to our values and caring for those we serve."

Geisinger's COVID-19 vaccine policy applies to all faculty, medical staff, residents, fellows, temporary workers, trainees, volunteers and students. In addition, all new employees will be required to be vaccinated against COVID-19 as a condition of employment.
About Geisinger
Geisinger is committed to making better health easier for the more than 1 million people it serves. Founded more than 100 years ago by Abigail Geisinger, the system now includes 10 hospital campuses, a health plan with more than half a million members, a research institute and the Geisinger College of Health Sciences, which includes schools of medicine, nursing and graduate education. With more than 25,000 employees and 1,700+ employed physicians, Geisinger boosts its hometown economies in Pennsylvania by billions of dollars annually. Learn more at geisinger.org or connect with us on Facebook, Instagram, LinkedIn and Twitter.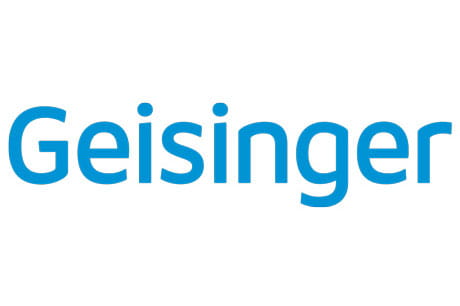 Content from General Links with modal content