New MRI equipment live at Geisinger Jersey Shore Hospital
Jersey Shore, Pa. – Geisinger Jersey Shore Hospital installed a new magnetic resonance imaging (MRI) unit as part of a multi-phase upgrade to its Radiology Department.
The new MRI equipment brings noninvasive diagnostics closer to home for patients in Jersey Shore who need high-quality images of their brain, spinal cord, nerves, muscles, ligaments and tendons.
Through this multi-phase project, the Radiology Department will upgrade nearly every piece of equipment, relocate rooms and move walls for expansion — all while coordinating several logistics to avoid interrupting services for patients.
"Besides this equipment upgrade, our systemwide 'virtual cockpit' team will offer advanced diagnostic scans closer to home," said Aalpen Patel, MD, chair of radiology at Geisinger. "In the virtual cockpit, the on-site technologists work in tandem with an off-site advanced MRI technologist. The off-site technologists manipulate the scanner remotely to perform these more involved scans.
Meanwhile, the on-site technologist is with the patient at the scanner to make sure they're comfortable, correctly positioned and safe."
Radiology upgrades are taking place at many of Geisinger's radiology locations to increase satisfaction, consistency and quality.
"This massive project is part of a systemwide initiative so that technologists, radiologists and providers can view images of the same likeness and quality," said Jill Martin, manager of radiology operations. "We now have the same software, protocols and views as other Geisinger locations for the most consistent and optimal images available."
Upgrades to the diagnostic X-ray section at Geisinger Jersey Shore were completed in 2021 and included a new portable X-ray machine, which is used throughout the hospital, including in the emergency room, operating rooms and inpatient areas.
The next phase of the hospital's radiology upgrade is the installation of a CT scanner, which is scheduled for completion later this year.
About Geisinger
Geisinger is committed to making better health easier for the more than 1 million people it serves. Founded more than 100 years ago by Abigail Geisinger, the system now includes 10 hospital campuses, a health plan with more than half a million members, a research institute and the Geisinger College of Health Sciences, which includes schools of medicine, nursing and graduate education. With more than 25,000 employees and 1,700+ employed physicians, Geisinger boosts its hometown economies in Pennsylvania by billions of dollars annually. Learn more at geisinger.org or connect with us on Facebook, Instagram, LinkedIn and Twitter.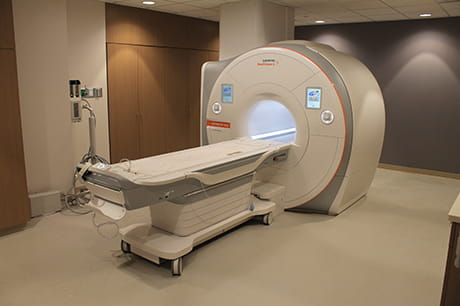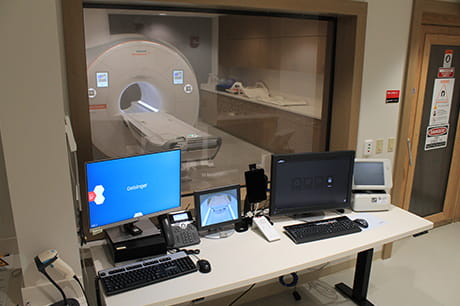 Content from General Links with modal content