Parts of Medicare, explained
A, B, C and D: What's covered by each part of Medicare?
Medicare is a government-issued health insurance plan that covers medical costs for anyone over age 65. It's divided into four separate parts, each covering different things.
There's a lot to learn about Medicare, which is why we're making it easier for you. Let's start by learning about the different parts.
What are the parts of Medicare?
Medicare Part A is hospital insurance. It pays for benefits when you're admitted to a hospital or skilled nursing facility. It also pays for things like home health and hospice care.
Medicare Part B is medical insurance. It covers services you have outside of the hospital, like doctor visits, lab work and medical supplies.
Parts A and B are also known as Original Medicare. With Original Medicare, you can see any doctor who accepts the coverage — which is more than 95% of doctors across the U.S.
Medicare Part C, also known as Medicare Advantage, works differently than Original Medicare. Part C is an option that allows you to pick a private insurance company to provide your Medicare coverage with parts A and B, but usually with more benefits, like vision (eye exams and glasses) and hearing aids.
Medicare Part D covers prescription drugs. This is a private plan that pays for your medication costs and can be combined with Original Medicare or included as part of a Medicare Advantage Plan, like Geisinger Gold.
How do I find out if Medicare covers what I need?
Medicare coverage is based on federal and state laws, national coverage decisions made by Medicare and local coverage decisions made by companies in each state that process claims for Medicare.
There are two ways to find out if Medicare covers the services you need:
Talk with your healthcare provider about the services and supplies you need and ask whether they'll be covered by Medicare.
Visit medicare.gov/coverage and search for your test, item or service.


Is a Medicare Advantage plan right for me?
Comprehensive benefits at predictable, affordable costs: That's why Medicare Advantage plans are appealing. Many plans include prescription drug coverage and other benefits not covered by Original Medicare. And you can take advantage of programs that improve and maintain your health — so you spend less time in the doctor's office or hospital.
Because Medicare Advantage plans offer a wide range of benefits at affordable costs, it's easier to budget for your healthcare needs. Many plans have a low or $0 monthly premium.
Maybe you're on the fence: If you choose a Medicare Advantage plan, can you switch back to Original Medicare? Yes! You can switch back to Original Medicare during certain times of the year, including the Annual Election Period.
Geisinger Gold Medicare Advantage plans
If you need benefits outside of traditional Medicare, consider a Medicare Advantage plan. We can help you find the best plan to suit your needs and help you get the most out of your benefits.
Call us at 800-482-8163 (TTY: 711) to find out if Geisinger Gold Medicare Advantage is right for you.
Next steps:
Ask an expert: What dental benefits does Medicare offer?
Here's what to look out for in Medicare
Reasons why people change Medicare plans

Geisinger Gold Medicare Advantage HMO, PPO, and HMO SNP plans are offered by Geisinger Health Plan/Geisinger Indemnity Insurance Company, health plans with a Medicare contract. Continued enrollment in Geisinger Gold depends on annual contract renewal.
Y0032_23269_1_M Accepted 10/1/23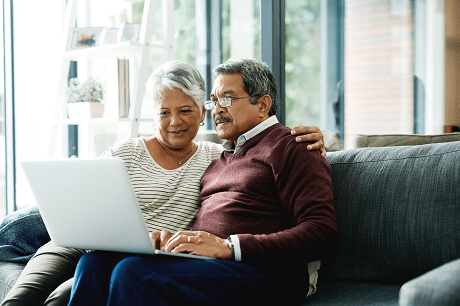 Ready to Shop?