National Institutes of Health awards Geisinger over $3.1 million for research of sudden cardiac death
Study to examine potential for precision medicine treatment of fatal heart disease
DANVILLE, Pa.
– The National Institutes of Health has awarded researchers at Geisinger $3.1 million over the next five years to explore innovative approaches for early, genomics-based detection of arrhythmogenic right ventricular cardiomyopathy (ARVC). ARVC is a degenerative heart disease responsible for approximately 20 percent of sudden cardiac death in individuals under age 35. Clinical symptoms of ARVC are frequently absent before a sudden death event, and it is often undetected in routine examinations.
This project is an extension of Geisinger's
MyCode Community Health Initiative
. MyCode is the largest biobank of whole-exome (DNA) sequence data in the world, with over 250,000 consented participants, over 90,000 completed sequences and approximately 50,000 more sequences underway. ARVC is one of 23 conditions for which actionable genetic findings in MyCode data are being screened and returned to patients, with consent.
"Genomic screening for ARVC offers an opportunity to identify patients at risk for sudden cardiac death prior to the presentation of symptoms," said Christopher Haggerty, Ph.D., principal investigator of the study and an assistant professor in Geisinger's
Department of Imaging Science and Innovation
. "With early detection, there is the potential for preventive measures. For someone at risk of sudden cardiac death, this type of 'precision medicine' approach could save his or her life, giving us great hope that this research will provide the insights necessary to achieve this goal."
"The MyCode Genomic Screening and Counseling team is thrilled to be working with Dr. Haggerty on this innovative and important study," said Amy Sturm, LGC, a study co-investigator and leader of the MyCode Genomic Screening and Counseling Program, as well as director of Cardiovascular Genomic Counseling at Geisinger. "Our genetic counseling team works with individuals receiving these ARVC risk results from MyCode, as well as their at-risk family members, and the findings of this study will be key to the type of counseling, anticipatory guidance and preventive recommendations we provide."
The multidisciplinary team — representing clinicians and scientists from Geisinger as well as the Johns Hopkins Medical Center — will develop these important insights and strategies through a multi-step approach. Not everyone who has a genetic change related to ARVC will develop the disease. Therefore, the team is initially engaging with patients who have been notified of ARVC genetic findings through MyCode to learn about their current health and family history as it relates to typical ARVC features.
These efforts will provide critical data about how common these genetic findings are and how often they are associated with ARVC or other related heart diseases. The researchers will also collect information about factors such as exercise and physical activity habits, which are thought to be related to the development of ARVC. Finally, the researchers will use advanced MRI techniques to acquire detailed measurements of the heart in these patients in the hopes of identifying subtle changes or abnormalities that may precede typical disease signs or symptoms.
"Ultimately, if we learn what other factors — in addition to the specific genetic mutations — cause ARVC, or identify early disease markers, then we will be better able to predict the individuals at greatest risk," said Dr. Haggerty. "That's what precision medicine is all about."
About Geisinger
Geisinger is committed to making better health easier for the more than 1 million people it serves. Founded more than 100 years ago by Abigail Geisinger, the system now includes 10 hospital campuses, a health plan with more than half a million members, a research institute and the Geisinger College of Health Sciences, which includes schools of medicine, nursing and graduate education. With more than 25,000 employees and 1,700+ employed physicians, Geisinger boosts its hometown economies in Pennsylvania by billions of dollars annually. Learn more at geisinger.org or connect with us on Facebook, Instagram, LinkedIn and Twitter.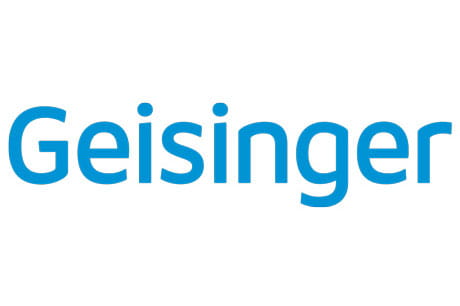 Content from General Links with modal content