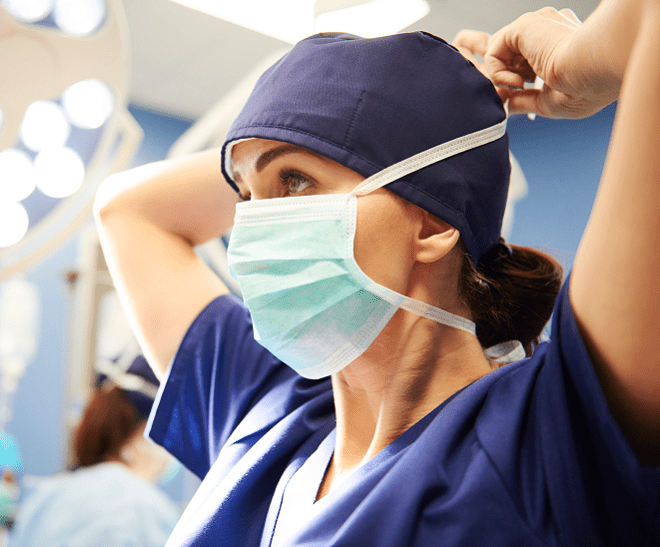 Waived cost-sharing for telehealth services extended through April 30, 2023
Other existing cost share waivers put into place as a response to the coronavirus outbreak will remain in place until further notice.
Coronavirus Information for Providers
Updated Jan. 26, 2023
Geisinger Health Plan (GHP) continues to monitor the pandemic and follow guidance from the Pennsylvania Department of Health and Centers for Disease Control and Prevention. Our goal is to work with healthcare providers to ensure GHP members receive the testing and treatment needed to combat the spread and effects of COVID-19. As we continue to work together in the face of this pandemic, we ask for your continued cooperation and patience.
GHP has taken action
We have taken the following actions to respond to the COVID-19 pandemic:
Vaccine:
Geisinger Health Plan members will have no cost-sharing for the COVID-19 vaccine. Learn more about COVID-19 vaccine administration below.
GHP has waived member cost-sharing for testing of COVID-19:


Members will not pay for a diagnostic COVID-19 test. Members will also not pay a visit fee to a PCP, urgent care center, or ER if they are tested for COVID-19. These cost waivers will be in effect until further notice. This is applicable to all Geisinger Health Plan members including self-insured/TPA groups.

GHP does not cover population surveillance testing or other screening testing performed for non-diagnostic purposes or absent a suspicion of infection and individual clinical assessment.


Cost-sharing for antibody tests is also waived. See the diagnostic and antibody testing section below.


During the pandemic, Geisinger Health Plan waived COVID-19 member cost-sharing — such as deductibles, copays, and coinsurance — for in-network inpatient treatment of COVID-19. These waivers were benefit enhancements that were not mandated by the CARES Act or other guidance. On September 1, 2022, these enhancements will end. Cost-sharing will be reinstated for all in-network inpatient treatment for COVID-19 beginning on or after September 1, 2022 — except monoclonal antibody treatment.
Members may call their Customer Care Team at the number on their member ID card for more details.
PROMISe ID service location requirement: PROMISe ID and related requirements were reinstated for GHP Family and GHP Kids claims with dates of service on or after Sept. 1, 2021. Though we continue to encourage providers to keep their PROMISe ID enrollment up to date for all locations, in accordance with direction from DHS on Oct. 1, 2021, GHP Family and GHP Kids claims will not be denied on grounds of PROMISe ID validation until further notice. More information below.


Prior authorization: Prior authorization will not be a barrier for any COVID-19 related testing or treatment. GHP will not subject COVID-19 related testing or treatment to prior authorization.


*Prior authorization for in-network SNF admissions to be reinstated Apr. 1, 2022.
In response to last fall's COVID-19 surge, we temporarily removed the prior authorization requirement for admissions to participating Skilled Nursing Facilities (SNF) for all plans and all diagnoses. That temporary waiver will expire Apr. 1, 2022 and the prior authorization requirement for SNF admissions will be reinstated.

As of Apr. 1, 2022, prior authorizations for in-network SNF admissions for all members and all diagnoses should be obtained as they were before the temporary waiver. SNF admissions are still required to meet medical necessity criteria outlined in medical policy MP332.

*Medicaid note: Prior authorization for Medicaid services was suspended in accordance with DHS guidance in 2020. All services that formerly required prior authorization again require prior authorization for dates of service July 1, 2021 and after. Please note that COVID-19 related testing and treatment are still exempt from prior authorization requirements until further notice.
Coverage for at-home COVID-19 test kits: The federal government announced that health insurance providers will cover over-the-counter, at-home COVID-19 test kits, beginning Jan. 15, 2022.
Update on at-home COVID-19 test kits
Geisinger Health Plan covers over-the-counter, at-home COVID-19 tests for eligible members.
Visit our Covid test page to learn more.
Prescription refills: We are allowing early refills for 30 or 90-day prescriptions at retail pharmacies. Members are encouraged to ask about and use home delivery when available for their prescriptions. We are also allowing early refills on 90-day prescriptions from our mail order pharmacy, which delivers directly to the member's home at no extra cost. Early refills are available for controlled substances but will not apply for prescriptions that contain opioids outside of certain conditions.
Home prescription delivery: We have relaxed restrictions on home prescription delivery. We're also encouraging eligible members to use the Geisinger Mail Order Pharmacy.
Telehealth: We have waived cost-sharing for telehealth services through April 30, 2023. Learn more on how GHP is addressing telehealth services below.