PA Health magazine
Current and past issues
Your Guide to Health & Well-Being
In each issue, you'll find remarkable stories about our neighbors' triumphs over health challenges. And ways to make the most of our region's natural areas and recreation spots. Plus, delicious, healthy recipes.
You'll also find bonus content, like more tasty treats to make, inspiring videos about local people who are thriving after facing health issues — and quick links to in-depth information about the conditions they've overcome. Because when we share resources, we make good health more accessible for everyone.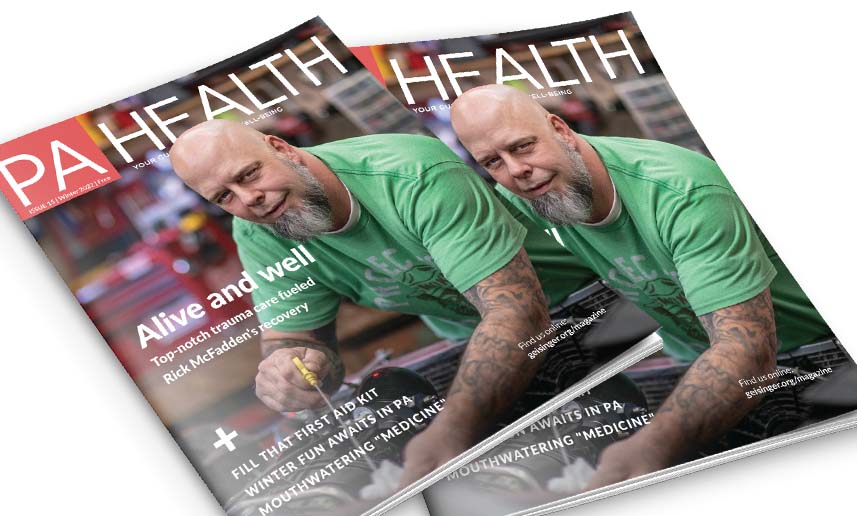 Winter 2022
Alive and well
Top-notch trauma care fueled Rick McFadden's recovery. Plus:
Fill that first aid kit
Winter fun awaits in PA
Mouthwatering "medicine"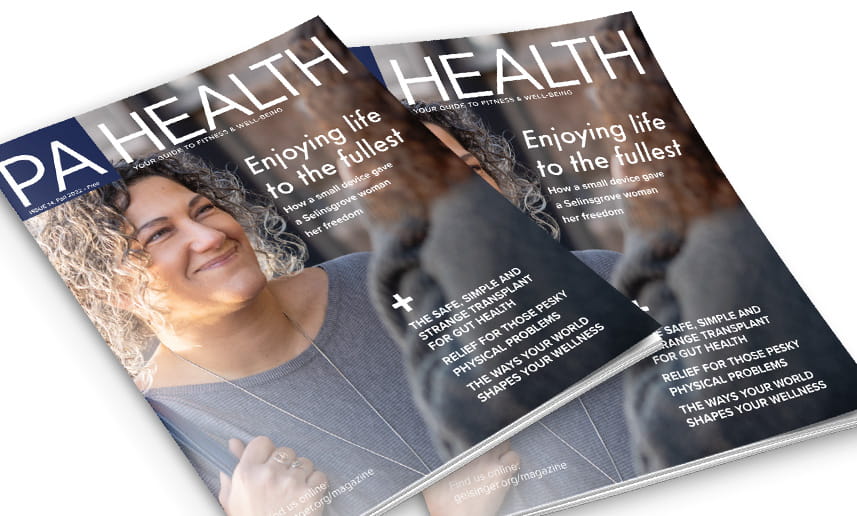 Fall 2022
Enjoying life to the fullest
How a small device gave a Selinsgrove woman her freedom. Plus:
The safe, simple and strange transplant for gut health
Relief for those pesky physical problems
The ways your world shapes your wellness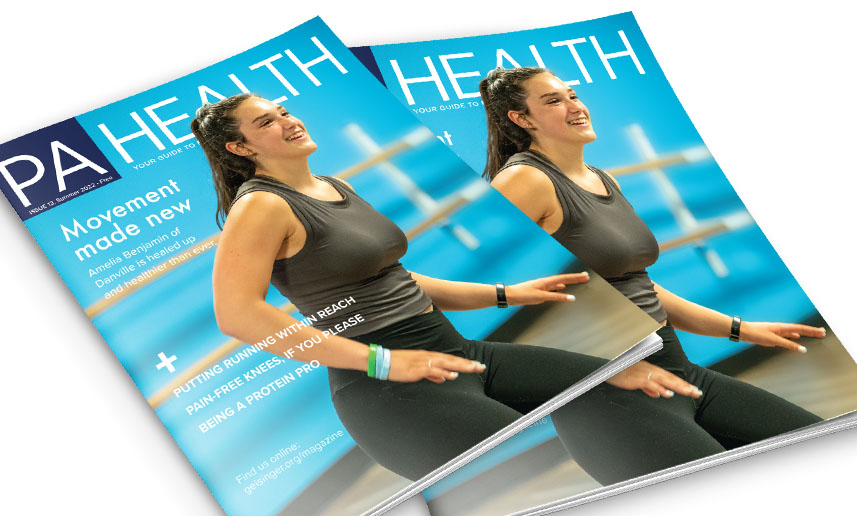 Summer 2022
Movement made new
Amelia Benjamin of Danville is healed up and healthier than ever. Plus:
Putting running within reach
Pain-free knees, if you please
Being a protein pro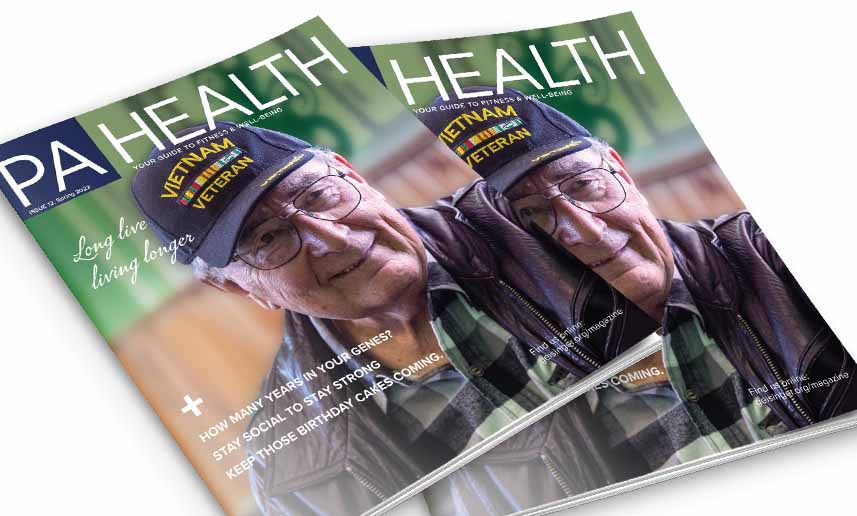 Spring 2022
Long live living longer
Aging and exploring strategies for living a longer, healthier lifer. Plus:
How many years in your genes?
Stay social to stay strong
Keep those birthday cakes coming.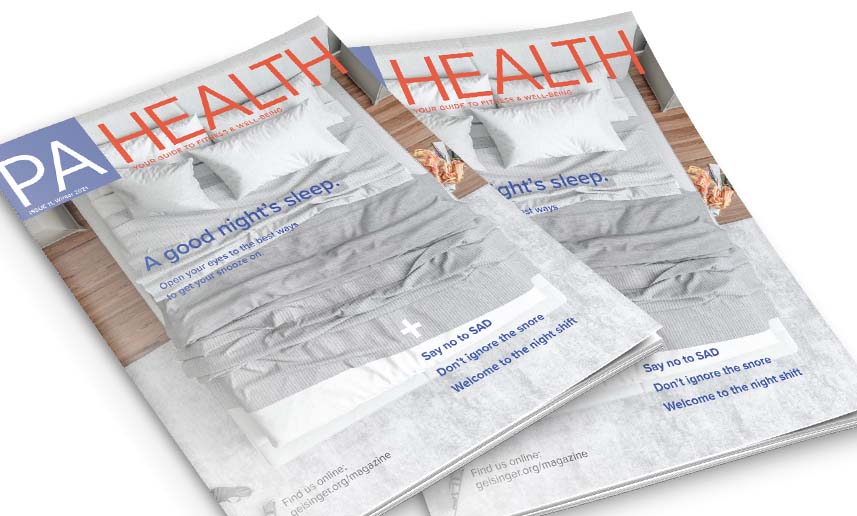 Winter 2021
A good night's sleep.
Open your eyes to the best ways to get your snooze on. Plus:
Say no to SAD
Don't ignore the snore
Welcome to the night shift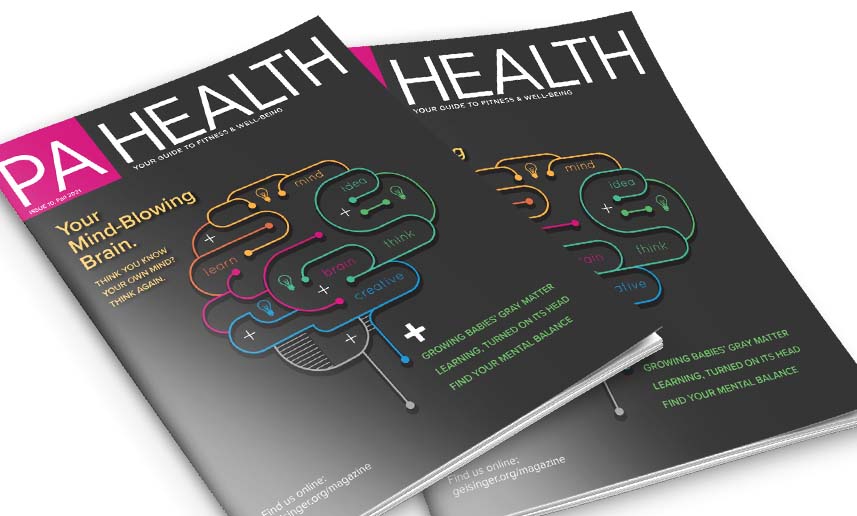 Fall 2021
Your mind-blowing brain.
Think you know your own mind? Think again. Plus:
Growing babies' gray matter
Learning, turned on its head
Find your mental balance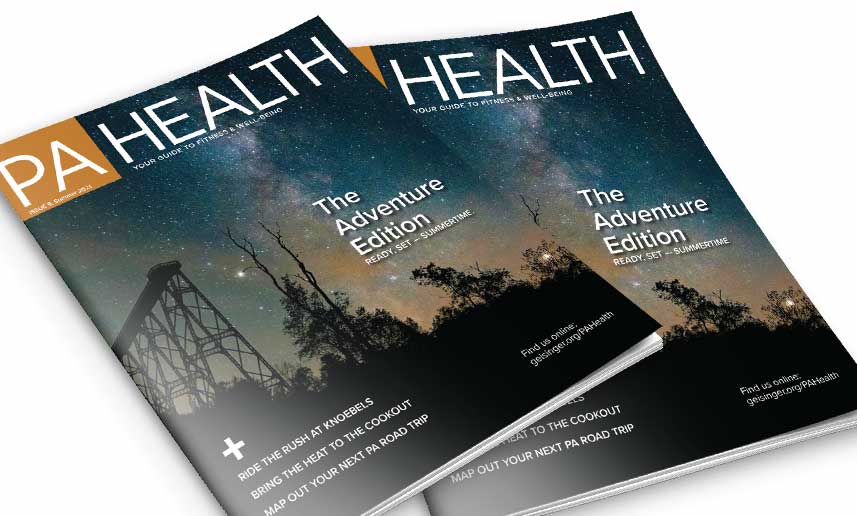 Summer 2021
The adventure edition
Ready, set — summertime. Plus:
Ride the rush at Knoebels
Bring the heat to the cookout
Map out your next PA road trip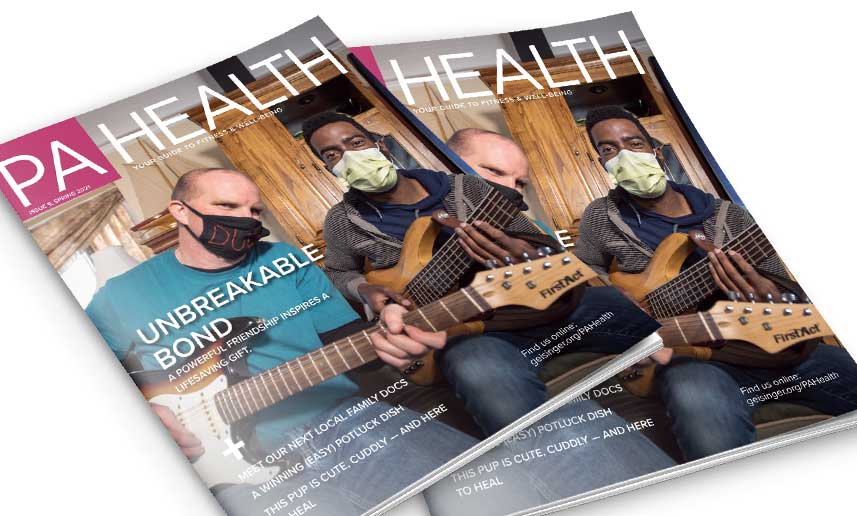 Spring 2021
Unbreakable bond
A powerful friendship inspires a lifesaving gift. Plus:
Meet our next local family docs
A winning (easy) potluck dish
This pup is cute, cuddly — and here to heal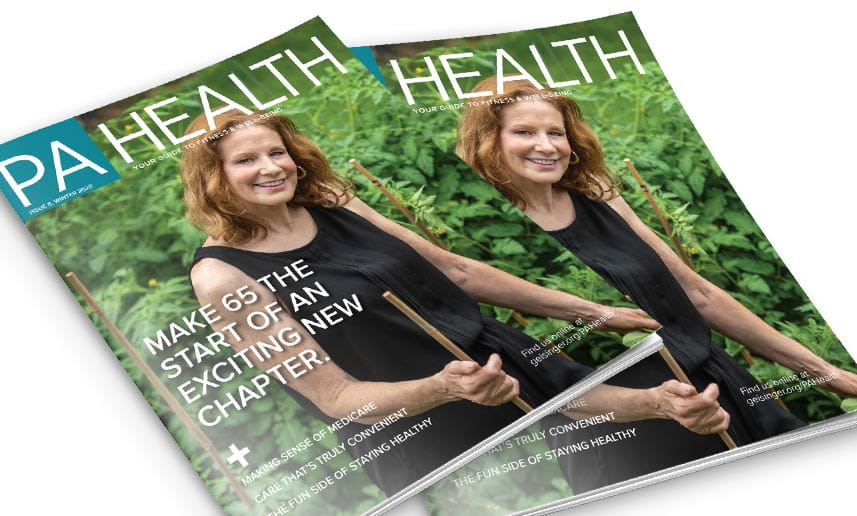 Winter 2020
Make 65 the start of an exciting new chapter.
Plus:
Making sense of Medicare
Care that's truly convenient
The fun site of staying healthy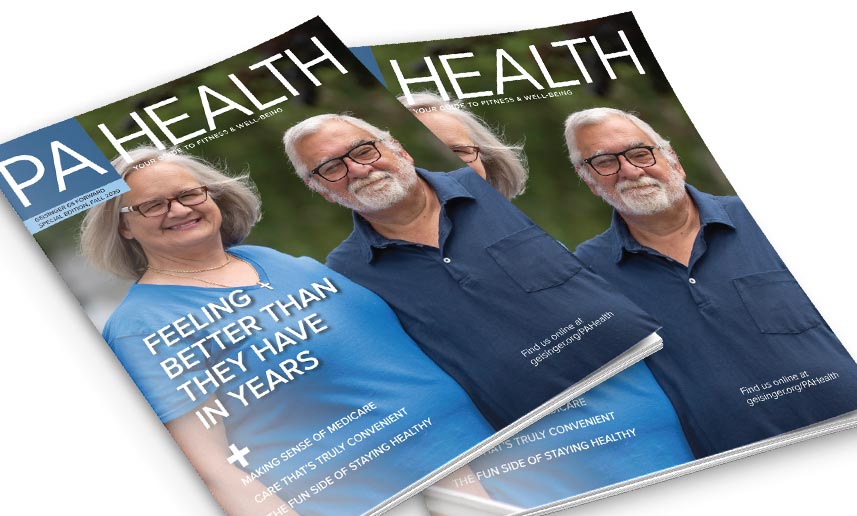 Winter 2020-65 Forward Edition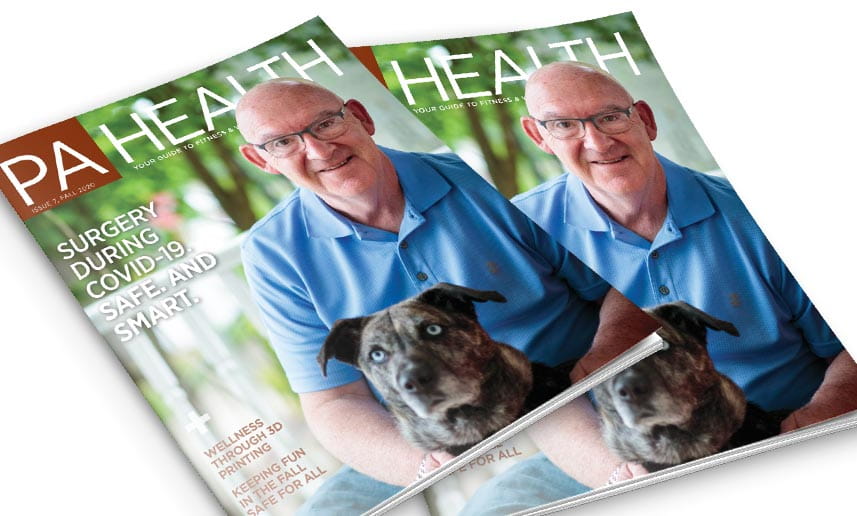 Fall 2020
Surgery during COVID19.
Safe. And smart. Plus:
Wellness through 3D printing
Keeping fun in the fall safe for all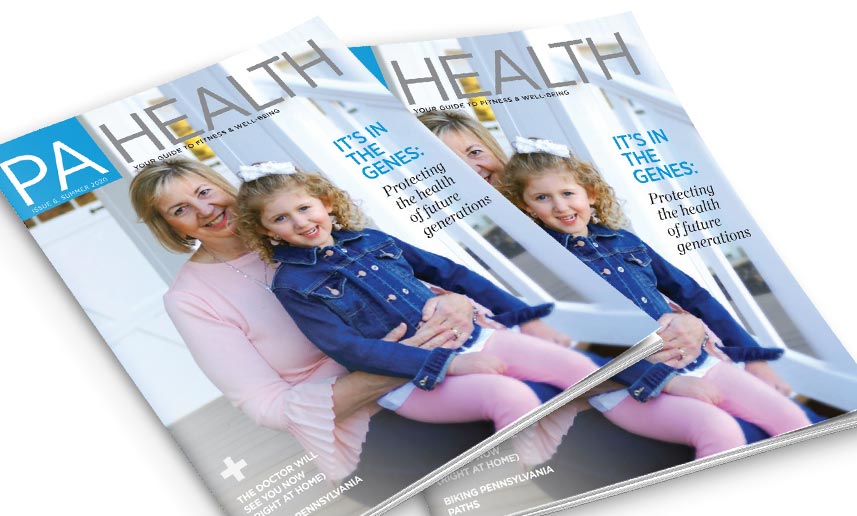 Summer 2020
It's in the genes
Protecting the health of future generations. Plus:
The doctor will see you now (right at home)
Biking Pennsylvania paths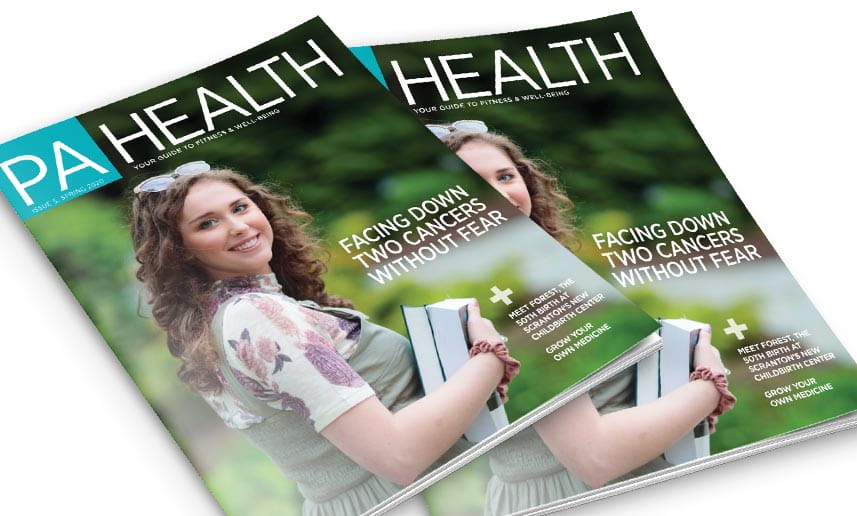 Spring 2020
Facing down two cancers without fear
Plus:
Meet Forest, the 50th birth at Scranton's new Childbirth Center
Grow your own medicine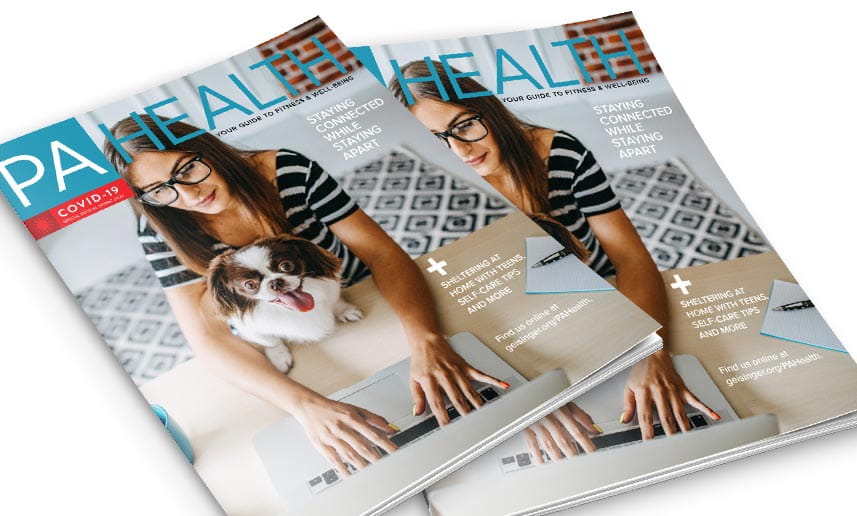 Spring 2020 COVID-19 Edition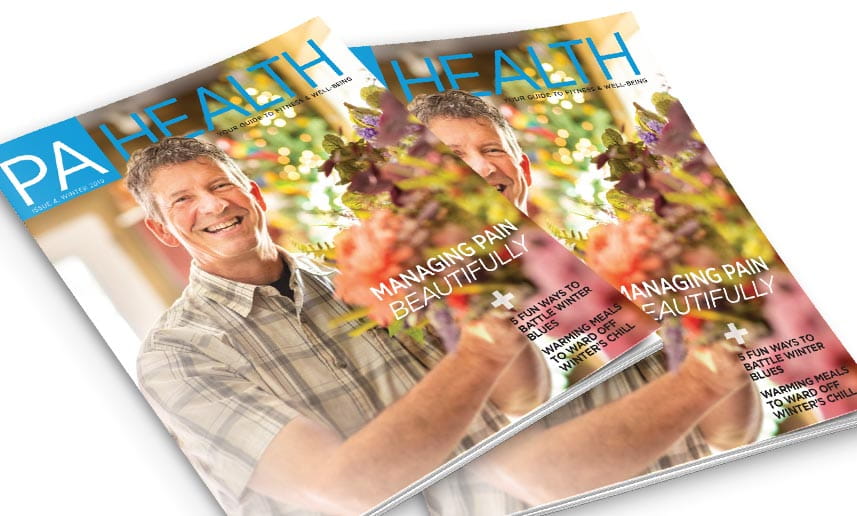 Winter 2019
Managing pain beautifully
Plus:
5 fun way to battle winter blues
Warming meals to war off winter's chill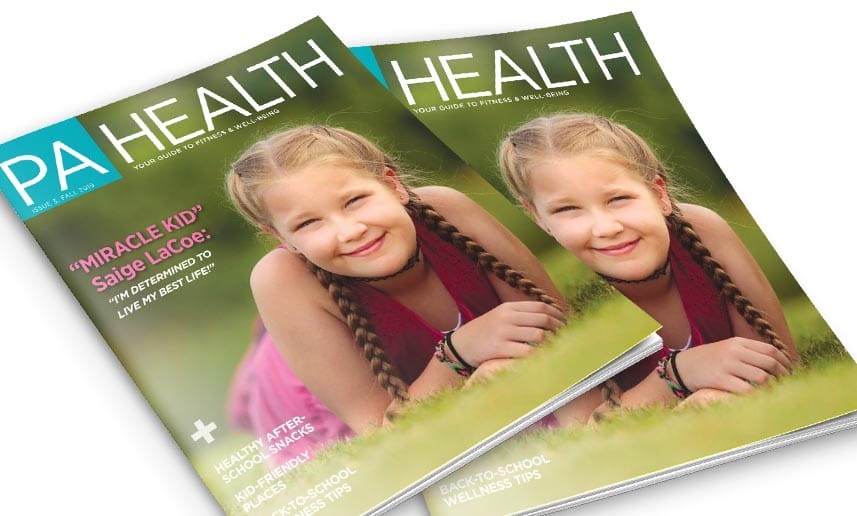 Fall 2019
"Miracle Kid" Saige LaCoe
"I'm determine to live my best life!" Plus:
Healthy after-school snacks
Kid-friendly places
Back-to-school wellness tips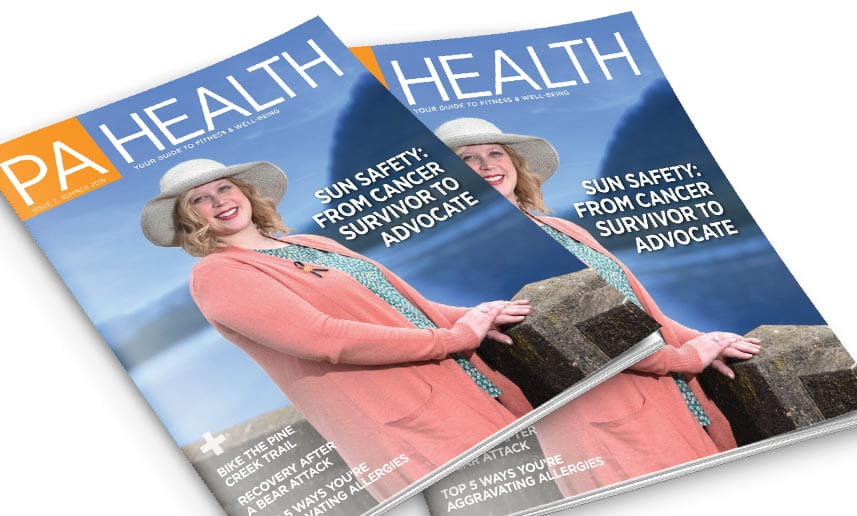 Summer 2019
Sun safety:
From cancer survivor to advocate. Plus:
Bike the Pine Creek trail
Recovery after a bear attack
Top 5 ways you're aggravating allergies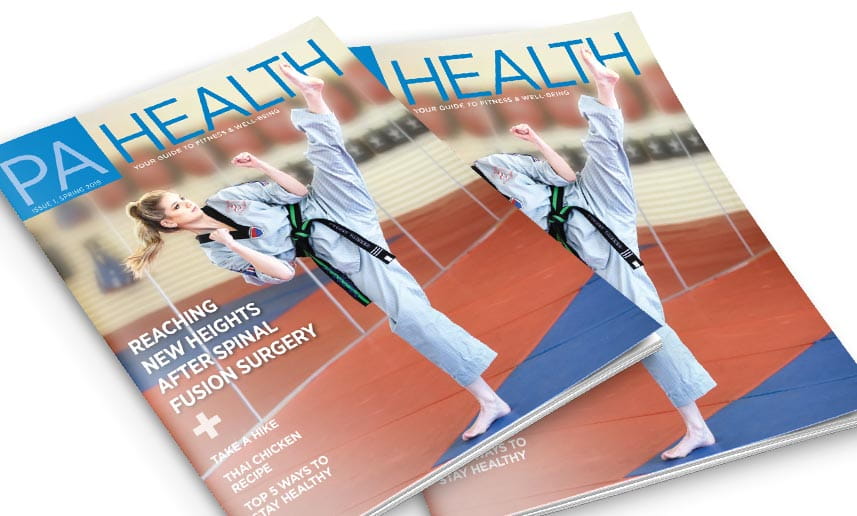 Spring 2019
Reaching new heights after spinal fusion surgery
Plus:
Take a hike
Thai chicken recipe
Top 5 ways to stay healthy