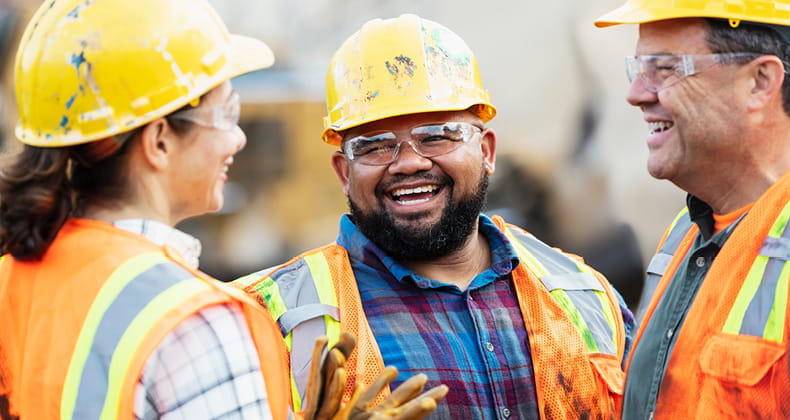 Group health plans for 51–99 employees
Flexible, cost-effective healthcare coverage focused on you
Health insurance for mid-sized businesses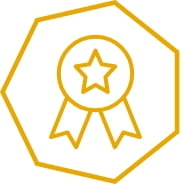 Quality
Backed by one of the nation's most renowned health systems, our health plans provide more affordable, better quality care for you and your employees.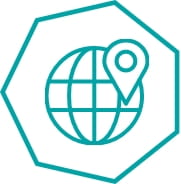 Access
Our expansive regional network combined with First Health® — a national wrap network including over 96% of U.S. hospitals, more than 800,000 providers and over 125,000 ancillary providers — gives you access to quality care across the country.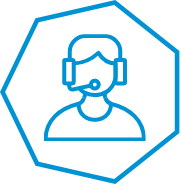 Service
We know there's no "one-size-fits-all" when it comes to health insurance. That's why we pride ourselves on personalized customer care — with real, local people here to support you from start to finish.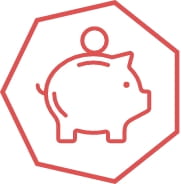 Cost
We'll help you control your costs. Our integrated coverage model means high-quality care for your employees and more savings for you.
Geisinger Funding Alternative (GFA) level-funded
Geisinger Funding Alternative (GFA) level-funded plan is available to groups with 5 to 199 enrolled subscribers. These plans combine the predictable payments of fully-insured plans with the cost savings of traditional self-funding. GFA plans are ideal for businesses with generally healthy employees and a low number of high-cost claims.
Benefits of GFA plans include:
Standard plan designs with four formulary options
Cost-efficient pricing
Stop-loss coverage for protection against large claims
Predictable monthly payments based on employee's health trends
Experience credit (portion of unused claims funding returned)
Affordable Care Act (ACA) Marketplace Exchange plans provide access to a vast network of providers and numerous options for monthly premiums and out-of-pocket costs. All our Geisinger small group plans are compliant with the ACA.
Benefits of ACA Marketplace Exchange plans include:
Access to a wide network of providers, with options for your employees to see providers both in and outside our network
Value options with a variety of monthly premiums and out-of-pocket costs
Access to healthy rewards and a variety of health management programs
Geisinger Self-Funded – Administrative Services Only
With a self-funded health plan, an organization takes on the responsibility and financial risk of providing health insurance benefits to their covered members. Meanwhile, we manage the day-to-day operations like processing claims, issuing ID cards, answering your covered members' questions and more. Geisinger's Self-Funded Administrative Services Only (ASO) plans are a cost-effective and flexible solution for your business.
Benefits include:
Two plan options: Geisinger ASO traditional and ASO ala-carte.
Low-cost base medical fee: Essential core services such as enrollment, claims processing, customer service and standard reporting — at a fraction of the cost.
Custom plan designs*: Ala-carte service options such as Teladoc, claims fiduciary, maternity management program, biometrics screenings and upgraded health wellness services are all part of designing the right plan for your company.
Diverse provider network:

In-network coverage:

More than 33,000 primary and specialty physicians
More than 150 hospitals, including Geisinger hospitals, Hershey Medical Center and Johns Hopkins
Over 230 urgent care and convenient care locations

Out-of-network (First Health Network):

More than 5,000 hospitals
90,000 ancillary facilities
More than 550,000 providers
1 million healthcare service locations
ASO members have in-network rates regardless of where they live

Stop-loss options*: Protects clients from the risk of high-cost catastrophic claims through stop-loss coverage and carve-outs for prescription coverage.
Proof of savings: Our new claims repricer tool takes your detailed claims file for the past year and reprices the claims as if we were the carrier to show how much you'll save. Carriers who reprice their claims see an average of 15% to 35% in savings.
Business size: Is best suited for organizations with 200+ enrolled subscribers.
*Size restrictions and fees may apply for certain benefit options. Stop-loss coverage is available for groups with 100+ subscribers, while level-funding options are available for groups with fewer than 100.
Geisinger Health Plan Fully-Insured
We offer a variety of custom and standard fully-insured plans to help meet the needs of your business.
Benefits of fully-insured plans include:
Robust HMO and PPO plans
Extensive provider network locally and through our national provider network
Nationally recognized condition management programs
Wellness and care management programs
Specially trained client and customer support teams
Renowned medical and pharmacy management services
Innovative population health management services
Award-winning Centers of Excellence
Health reimbursement and savings accounts
Critical group information on our secure employer service center
Analytics and reporting for eligible groups from MedInsight by Milliman
National coverage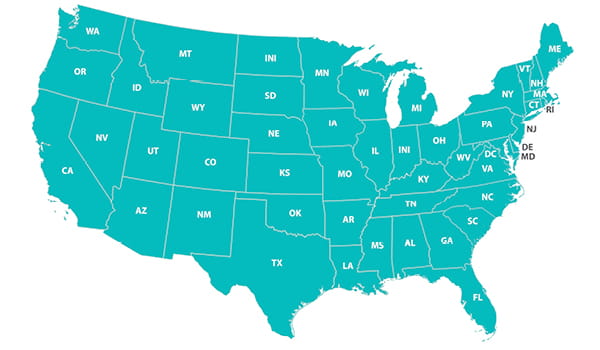 Provided through First Health®, a wrap network with 1 million+ providers across the nation.
Local coverage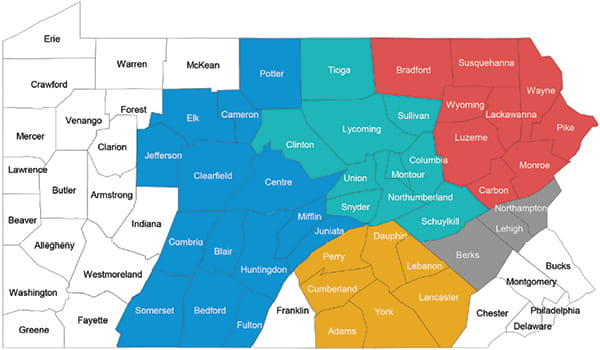 Geisinger group plan perks
Need help or have questions? 
We're here to answer your questions, help you select the right plan for your business and guide you through the enrollment process.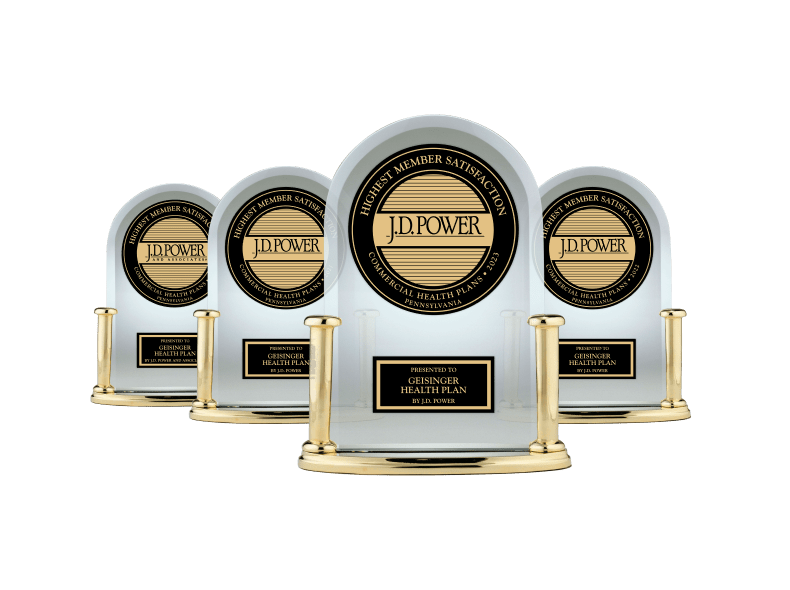 Because we put you first
For the fourth year in a row, Geisinger Health Plan is ranked #1 in Member Satisfaction among Commercial Health Plans in Pennsylvania by J.D. Power.