Geisinger Gold's online quiz wins a Benny Award
Geisinger Health Plan's "What's Your Medicare Personality Type?" online quiz received a Benny Award from the Philadelphia Direct Marketing Association. The honor was in the interactive/mobile category.

GHP worked closely with TPG Direct, a digital marketing agency in Philadelphia, to develop the quiz and provide shoppers with their best options for starting their Medicare journey. This fun, interactive tool allows users to determine their shopping personality related to health insurance.

"We are excited to be recognized alongside TPG Direct and I'm proud of our team for connecting with potential members in new ways," said Chris Fanning, chief sales and marketing officer, GHP.

More than 600 users learned their Medicare personality type by taking the quiz since it launched in April 2017.

Geisinger Gold is a Medicare Advantage Plan offered by Geisinger Health Plan that provides top-notch customer service, a choice of high-quality plans, low out-of-pocket costs and a network of more than 31,000 providers. Geisinger Gold serves more than 69,000 members.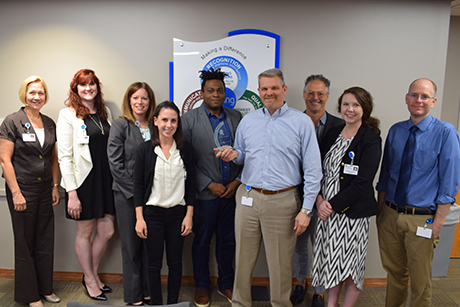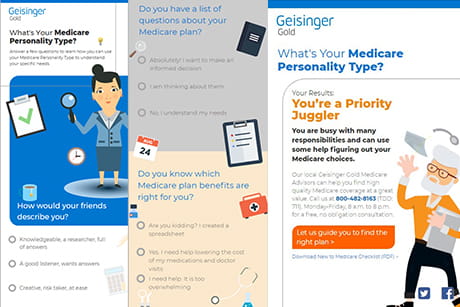 Content from General Links with modal content