Geisinger announces 'Get Your Tail on the Trail' NEPA chapter
Have you heard? Geisinger is joining forces with Pocono Forest & Waters and the City of Wilkes-Barre to launch the northeastern Pennsylvania chapter of "Get Your Tail on the Trail."
The announcement was made Friday, July 13 as state Sen. John Yudichak (D-Luzerne/Carbon counties) finished the last leg of his Senator Takes a Hike Initiative in Wilkes-Barre.
"I am thrilled to announce that Geisinger will be sponsoring the northeastern chapter of Get Your Tail on the Trail," Eileen Evert, director of health and wellness at Geisinger, said Friday. "Our goal is to encourage more people to be physically active and connect them with the recreational opportunities along the D&L Trail. Exercise, especially outdoors, is one of the best ways to prevent chronic disease and live a healthy life."
This award-winning, free community initiative was founded by St. Luke's University Health Network and the Delaware and Lehigh National Heritage Corridor to encourage healthy outdoor lifestyles close to home. Since 2013, participants have logged more than 3 million miles on regional trails.
Individuals and families in Luzerne, Lackawanna, Wayne, Pike and Monroe counties are encouraged to log miles walking, running, biking and more in order to receive great prizes during our challenge periods.
Whether enjoying nature and history along the hundreds of miles of trail in northeastern Pennsylvania, walking while on vacation, bicycling in your neighborhood, paddling on local waterways, or jogging on the gym treadmill when weather forces you indoors. Every mile of exercise counts!
Watch for the launch of the new NEPA chapter site at tailonthetrail.org to learn more and to view upcoming Tail on the Trail events near you!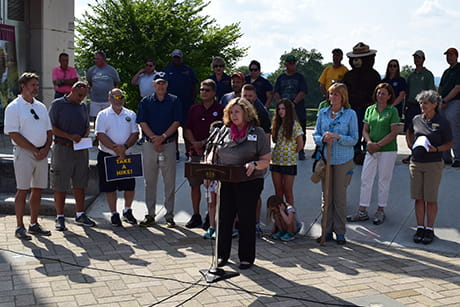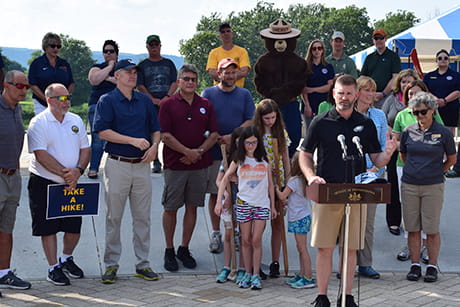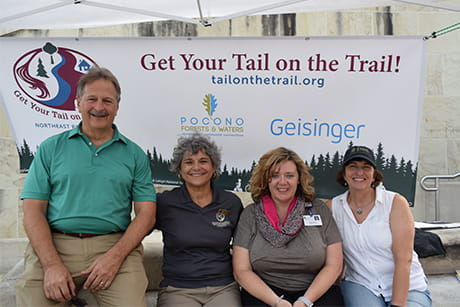 Content from General Links with modal content