Geisinger to open walk-in customer care location for Wood-Mode employees
SHAMOKIN DAM, Pa. – To support our neighbors during an uncertain time, Geisinger is opening a temporary, walk-in customer care center at the Susquehanna Valley Mall for Geisinger Health Plan (GHP) members affected by the closure of Wood-Mode Inc. in Snyder County.

Many of the employees at Wood-Mode and their families are GHP members and receive care in Geisinger clinics and hospitals. To better assist these members with their concerns about their healthcare needs, GHP customer care specialists will be available in person Monday, May 20 through June 1 in Community Zone No. 2 (formerly Schuylkill Valley Sports) at the mall.

Customer care specialists will be available from 8:30 a.m. to 5 p.m. Monday through Friday and 10 a.m. to 4 p.m. on Saturdays. Memorial Day hours are 10:30 a.m. to 4 p.m. May 27.

A human resources team will also be available at the mall location to discuss possible employment opportunities at Geisinger. Additionally, Geisinger will offer career guidance and resume writing support to Wood-Mode employees at events over the next few weeks including May 19 at St. Peter's Lutheran Church in Kreamer; at the CareerLink Job Fair at the VFW in Selinsgrove on May 22; and a special CareerLink Job Fair for Wood-Mode employees on June 3.

GHP members affected by the closure can also call a dedicated team of customer care specialists at 1-800-293-7162 from 7 a.m. to 7 p.m. Monday through Friday and 8 a.m. to 2 p.m. Saturday.

"We are committed to our members, patients and our community and will do everything we can to support our neighbors during this difficult time for them," said Jaewon Ryu, MD, Geisinger interim president and CEO. "If you know someone directly affected, I encourage you to please make them aware of the support Geisinger is offering."


About Geisinger
One of the nation's most innovative health services organizations, Geisinger serves more than 1.5 million patients in Pennsylvania and New Jersey. The system includes 13 hospital campuses, a nearly 600,000-member health plan, two research centers and the Geisinger Commonwealth School of Medicine. Geisinger is known for its focus on caring and innovative programs including the ProvenCare® best-practice approach to maximize quality, safety and value; ProvenHealth Navigator® advanced medical home; Springboard Health® population health program to improve the health of an entire community; ProvenExperience™ to provide refunds to patients unhappy with their care experience; and Geisinger's MyCode® Community Health Initiative, the largest healthcare system-based precision health project in the world. With more than 215,000 volunteer participants enrolled, MyCode is conducting extensive research and returning medically actionable results to participants. A physician-led organization, with approximately 32,000 employees and more than 1,800 employed physicians, Geisinger leverages an estimated $12.7 billion positive annual impact on the Pennsylvania and New Jersey economies. Repeatedly recognized nationally for integration, quality and service, Geisinger has a long-standing commitment to patient care, medical education, research and community service. For more information, visit www.geisinger.org, or connect with us on Facebook, Instagram, LinkedIn and Twitter.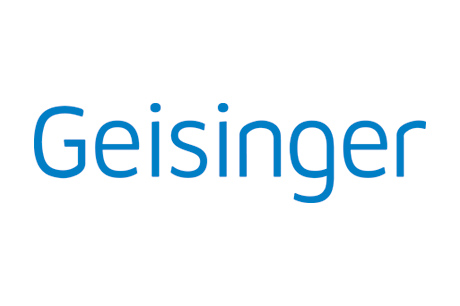 Content from General Links with modal content