Geisinger Health Plan announces 2020 Medicare Advantage plans
Medicare open enrollment period begins October 15
DANVILLE, Pa – Geisinger Health Plan (GHP) has announced its 2020 Medicare Advantage plans with premiums and copays starting at $0 with no deductibles.

Geisinger Gold plans include a wide range of cost saving features and wellness programs not available with original Medicare, such as prescription drug coverage, dental, hearing and vision benefits.

Geisinger Gold will serve a total of 44 Pennsylvania counties in 2020 and offer a number of Medicare Advantage plans to meet the various needs of beneficiaries. Enrollment begins during Medicare's annual election period, which starts October 15 and runs through December 7.

All Geisinger Gold Medicare Advantage Prescription Drug plans also include:

• Important vaccines covered at $0
• Savings on eligible prescriptions through Geisinger's mail order pharmacy
• Health management programs for chronic or complex conditions like diabetes, high blood pressure, heart failure, cancer care and more
• Access to more than 29,000 primary care and specialty physicians, 120 hospitals and 132 urgent and convenient care locations

Members are not limited to receiving care at Geisinger locations. GHP recently welcomed Penn State Health into its provider network, which includes Penn State Health Milton S. Hershey Medical Center in Hershey and Penn State St. Joseph Medical Center in Reading.

Medicare beneficiaries can explore their coverage options with Geisinger Gold Medicare Advisors. To talk with a Geisinger Gold Medicare Advisor or schedule a home visit, call 800-823-9633 or visit GeisingerGold.com for more information.
About Geisinger Health Plan
Geisinger Health Plan, begun in 1985, is headquartered in Danville, Pennsylvania. The plan has a provider network of more than 29,000 primary care and specialty physicians, 120 hospitals and 132 urgent and convenient care locations and serves about 550,000 members in Pennsylvania. Coverage is available for businesses of all sizes, individuals and families, Medicare beneficiaries, Children's Health Insurance Program and Medical Assistance recipients. Geisinger Gold HMO was rated among the top 26 highest-performing Medicare health plans in the nation by the National Committee for Quality Assurance's (NCQA) Medicare Health Insurance Plan Ratings 2019-2020, and is the top-rated Medicare plan in Pennsylvania with an overall rating of 4.5 out of 5.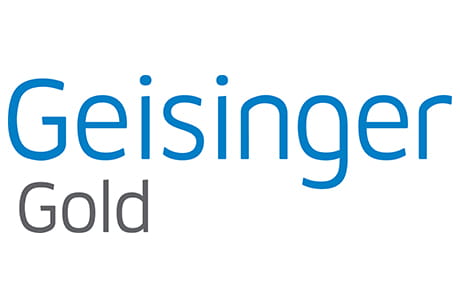 Content from General Links with modal content