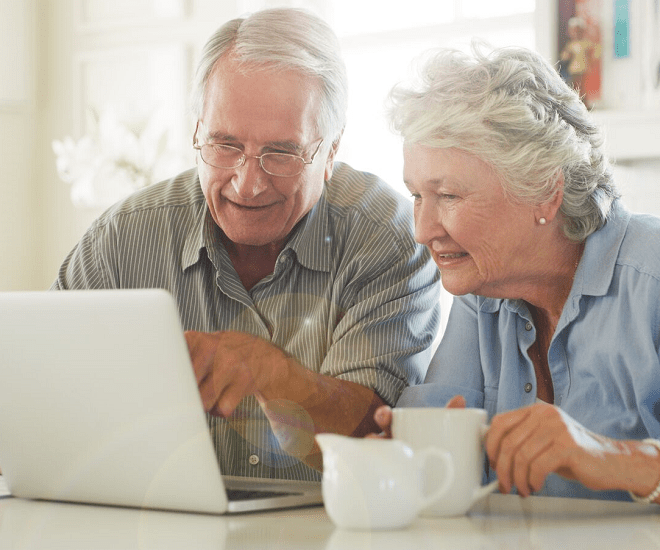 Let's talk Medicare Advantage.
Talk to a Geisinger Gold Medicare Advisor today to learn about cost-saving programs you may be eligible for.
Financial help may be available to you.
Are you eligible for both Medicare and Medicaid? Do you have trouble paying for your prescriptions? If so, you may qualify for programs, like Special Needs Plan or financial assistance, that offer help.
Medicare Special Needs Plan
At Geisinger Health Plan, we're looking out for our members who are dual eligible for both Medicare and Medicaid* with our Geisinger Gold Secure Rx plan. Secure Rx is considered a Medicare Special Needs Plan (SNP), designed for individuals who are eligible for Medicare Part A, enrolled in Part B and receive full Medicaid coverage.
If you are a Medicare beneficiary and are also eligible for Medicaid benefits, a Medicare Special Needs Plan like Geisinger Gold Secure Rx could save you money. It has the benefits and savings you want and need, including $0 premiums, $0 copays and over $10,000 of yearly allowances for services like comprehensive dental, hearing aids, eyeglasses/contacts, transportation and much more.
Financial help for your prescription drugs
Care from a doctor or hospital is just part of your overall health expenses. For many of us, prescription drugs have a significant impact on our budget. The Extra Help program from Medicare may be able to cover some of these expenses.
Extra Help is a financial assistance program available for prescription costs, premiums, deductibles and coinsurance of Medicare prescription drug coverage. It is administered by the Social Security Administration and Centers for Medicare and Medicaid Services. It's important to know that if you don't qualify for Extra Help, your state may have programs that can help with prescription costs. You can also reapply for Extra Help at any time if your income and resources change.
Find out if you're eligible.
If you have limited financial resources and income, you may be eligible for extra help from Medicare. There is a program that can help pay for costs related to a Medicare prescription drug plan, including monthly premiums, annual deductibles and prescription copays.
For 2020, you may qualify if your annual income is $19,140 or less ($25,860 for a married couple) and you have up to $14,610 in resources ($29,160 for a married couple). These amounts may change in 2021. Even if you don't have complete documentation required for eligibility, you may qualify for extra help under Medicare's Best Available Evidence policy.
800-MEDICARE (800-633-4227), 24 hours a day, seven days a week. TTY users should call 877-486-2048.
Social Security (800-772-1213), 7 a.m. – 7 p.m., EST, Monday - Friday. TTY users should call 800-325-0778.
Your state's Medicaid office


You can also visit the Social Security Administration website for additional information abut extra help.
If you qualify for extra help, your premium may vary. The premium covers both medical services and prescription drug coverage. These amounts don't include any Medicare Part B premium you may have to pay. See the premiums for 2021 plans.
You must continue to pay your Medicare Part B premium if it's not paid for under Medicaid or by another third party. To see what your premium would be, first find your plan and then the county you live in.
You may also qualify for help through PACE or PACENET programs. Call 800-225-7223 to find out.
Have additional questions?
Click below to find out information on benefit documents, filing grievances, coverage determinations and more.
*Must be receiving full Medicaid benefits and assigned a qualifying category and program code as defined by Medicaid (Medical Assistance). Geisinger Gold Medicare Advantage HMO SNP plan is offered by Geisinger Health Plan, a health plan with a Medicare contract. Continued enrollment in Geisinger Gold depends on annual contract renewal. This plan is available to anyone who has both Medical Assistance from the State and Medicare. Premiums, co-pays, co-insurance, and deductibles may vary based on the level of Extra Help you receive. Please contact the plan for further details.

Y0032_20271_1_M Accepted 10/1/2020
Last updated 1/1/2021
Contact us today!
Our Geisinger Gold Medicare Advisors are standing by and are ready to help you on your Medicare journey.
Call 800-482-8163