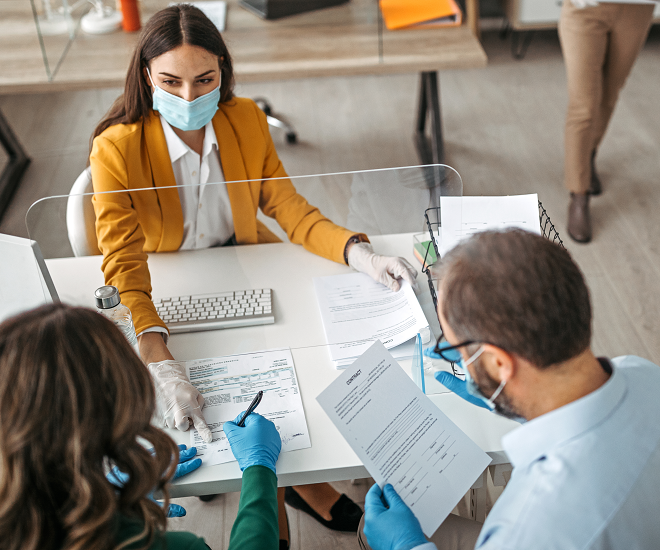 Insurance brokers: Learn about selling Marketplace health plans
Geisinger Marketplace health plan options for your clients
Health plans for those shopping on Pennie™
Locally based and nationally recognized, Geisinger Health Plan offers affordable, flexible health plans for Geisinger Marketplace customers.

Our Geisinger Marketplace plans are priced competitively within Gold, Silver and Bronze metallic levels. And each plan has the benefits individuals and their families need to stay healthy.
Geisinger Marketplace plan options
Our Marketplace plans have several plan types available including:
Health Maintenance Organization (HMO) plans
Preferred Provider Organization (PPO) plans
Qualified High Deductible Health Plan (QHDHP) plans
And more
Some HMO plans even include Geisinger Extra, which helps lower copay costs at designated primary care sites.

Marketplace customers can also choose their network type – which can make a big difference.
How the American Rescue Plan Act is making waves
With the American Rescue Plan Act (ARPA), no one will pay more than 8.5% of their income for health insurance.
Geisinger Marketplace plan benefits
The best part about Geisinger Marketplace plans? They come with a host of benefits* to keep your clients' employees healthy and thriving, including:
Health management programs for COPD, quitting tobacco, weight management and more.
Health coaching and support
Pediatric dental coverage through Avesis
Local and nationwide discounts
Geisinger pharmacy mail order
Access to our robust provider network

Includes over 40,000 primary care physicians, specialty care physicians, hospitals and urgent care sites.

Access to our helpful customer care team and more
*Dependent on plan selection.
Geisinger Health Plan service area 
Health plans for Marketplace groups are available in the following counties:
Adams
Berks
Blair
Bradford
Cambria
Cameron
Carbon
Centre
Clearfield
Clinton
Columbia
Cumberland
Dauphin
Elk
Fulton
Huntingdon
Jefferson
Juniata
Lackawanna
Lancaster
Lebanon
Lehigh
Luzerne
Lycoming
Mifflin
Monroe
Montour
Northampton
Northumberland
Perry
Pike
Potter
Schuylkill
Somerset
Snyder
Sullivan
Susquehanna
Tioga
Union
Wayne
Wyoming
York
County limitations apply to Geisinger Extra plans and Geisinger Funding Alternative plans.