Urgent care, primary care and emergency care: What's the difference?
Get the care you need at the right Geisinger location
Where to go when you need care
With Geisinger Health Plan (GHP), you have options for care. For times when your doctor isn't readily available, it's important you get the right care in the right place to ensure your personal and financial wellbeing. Review below to understand which facility is most appropriate when you need medical attention.
Urgent care
Visit an urgent or convenient care clinic when you need care quickly, but you do not have life-threatening injuries. Copays at these facilities are often significantly lower than the emergency room and no appointments are necessary.
Visit an urgent or convenient care facility for ailments like:
• Accidents/falls
• Sprains/strains
• Fever/flu
• Minor broken bones
• Vomiting/diarrhea
• Skin rashes/infections
• Eye irritation
• Controlled bleeding or cuts that require stitches
Find an urgent care location near you!
Primary care
Your primary care provider is your healthcare partner who you'll probably see numerous times over many years. This is important, because it allows you to build a relationship. No one knows more about your health history, so who better to personalize your care, advise you on maintaining your health and help you manage chronic conditions?
Call your primary care doctor if you have an issue that's more serious than the ones covered by urgent care. Of course, he or she can also help you with the conditions urgent care covers, but it will likely take longer to get an appointment. If you have a MyGeisinger account, you can message your provider directly for non-urgent issues.
And if you do visit a Geisinger urgent care, your Geisinger doctor will be notified.
Emergency room
Call 911 or go to the nearest emergency room for treatment of life-threatening issues. With GHP, whether you're home or traveling, emergency room services are covered worldwide.

Visit the closest emergency room if you experience any of the following:
• Compound fractures
• Chest pain/difficulty breathing
• Serious head, neck or back injuries
• Poisoning
• Sudden/severe pain
• Uncontrolled bleeding
• Seizures/fainting
• Signs of heart attack/stroke
• Moderate to severe burns
Some medical issues can even be addressed by phone
Medical help is available 24 hours a day, 7 days a week by phone. To talk to a nurse, call 877-543-5061.
And no matter where you receive care, always bring your insurance cards, personal identification, copay and a list of your current medications.
In case of an emergency, call 911 or go to the nearest emergency room.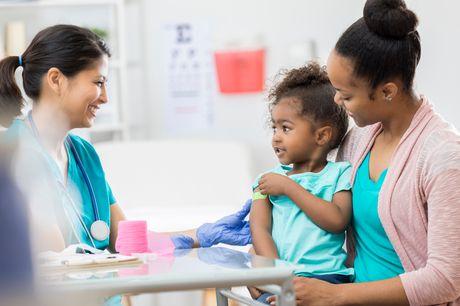 Content from General Links with modal content