Geisinger Medical Center receives esteemed Comprehensive Stroke Center status
New designation the highest level of stroke center certification awarded
DANVILLE, Pa.
– Geisinger Medical Center (GMC) has been recognized for the highest level of care it provides patients with the most severe and complicated types of strokes. The hospital has been designated a Comprehensive Stroke Center by the Joint Commission and the American Heart Association/American Stroke Association. This designation represents the highest level of stroke center certification awarded.
Geisinger Medical Center
is the only Comprehensive Stroke Center in north central Pennsylvania.
Comprehensive Stroke Centers are set apart by their ability to
treat all types of stroke
patients, including bleeding – or hemorrhagic – strokes, such as those caused by brain aneurysms. They are also required to have a dedicated neuroscience intensive care unit for stroke patients as well as around-the-clock access to neurosurgeons and minimally invasive catheter procedures to treat stroke.
"This designation as a Comprehensive Stroke Center reassures the communities we serve that the resources and expertise to treat the most difficult stroke cases will be ready and waiting for them when needed," said Neil Martin, M.D., chair of Geisinger's Neuroscience Institute. "Our dedicated team approach begins with our partners out in the field to ensure that patients receive the highest level of care from the moment first responders arrive on scene."
Stroke is the number five cause of death and a leading cause of adult disability in the United States, according to the American Heart Association/American Stroke Association. Nearly 800,000 people suffer a new or recurrent stroke each year. On average, someone has a stroke every 40 seconds, and someone dies of a stroke every four minutes. When a stroke happens, it's important to seek medical attention immediately.
"By achieving this advanced certification, Geisinger Medical Center has thoroughly demonstrated the greatest level of commitment to the care of its patients with a complex stroke condition," said Mark R. Chassin, M.D., FACP, M.P.P., M.P.H., president and CEO, the Joint Commission. "Certification is a voluntary process and The Joint Commission commends Geisinger Medical Center for successfully undertaking this challenge to elevate the standard of its care for the community it serves."
"The American Heart Association/American Stroke Association congratulates Geisinger on achieving Comprehensive Stroke Center certification," said Nancy Brown, chief executive officer, the American Heart Association/American Stroke Association. "Meeting the standards for Comprehensive Stroke Center certification represents a commitment to deliver high quality care to all patients affected by stroke."
Geisinger Community Medical Center
in Scranton and
Geisinger Wyoming Valley
in Wilkes-Barre have been nationally recognized for providing exceptional care for stroke patients, earning the designation of Primary Stroke Centers, with more than 2,000 stroke counseling and treatment visits annually.
In New Jersey, Geisinger's
AtlantiCare Regional Medical Center
in Atlantic City is a Comprehensive Stroke Center.
AtlantiCare's Mainland Campus
is a Primary Stroke Center.
The Joint Commission
Founded in 1951, The Joint Commission seeks to continuously improve health care for the public, in collaboration with other stakeholders, by evaluating health care organizations and inspiring them to excel in providing safe and effective care of the highest quality and value. The Joint Commission accredits and certifies more than 21,000 health care organizations and programs in the United States. An independent, nonprofit organization, The Joint Commission is the nation's oldest and largest standards-setting and accrediting body in health care. Learn more about The Joint Commission at www.jointcommission.org.

The American Heart Association/American Stroke Association
The American Heart Association and the American Stroke Association are devoted to saving people from heart disease and stroke – America's No. 1 and No. 5 killers. We team with millions of volunteers to fund innovative research, fight for stronger public health policies, and provide lifesaving tools and information to prevent and treat these diseases. The Dallas-based American Heart Association is the nation's oldest and largest voluntary organization dedicated to fighting heart disease and stroke. The American Stroke Association is a division of the American Heart Association. To learn more or to get involved, call 1-800-AHA-USA1, visit heart.org or call any of our offices around the country. Follow us on Facebook and Twitter.

The familiar Heart-Check mark now helps consumers evaluate their choices in hospital care. Each mark given to a hospital is earned by meeting specific standards for the care of patients with heart disease and/or stroke. The Heart-Check mark can only be displayed by hospitals that have achieved and defined requirements set by the American Heart Association/American Stroke Association. For more information on the American Heart Association/American Stroke Association Hospital Accreditation Program visit www.heart.org/myhospital.
About Geisinger
Geisinger is an integrated health services organization widely recognized for its innovative use of the electronic health record and the development of innovative care delivery models such as ProvenHealth Navigator®, ProvenCare® and ProvenExperience®. As one of the nation's largest health service organizations, Geisinger serves more than 3 million residents throughout 45 counties in central, south-central and northeast Pennsylvania, and also in southern New Jersey at AtlantiCare, a Malcolm Baldrige National Quality Award recipient. In 2017, the Geisinger Commonwealth School of Medicine and Geisinger Jersey Shore Hospital became the newest members of the Geisinger Family. The physician-led system is comprised of approximately 30,000 employees, including nearly 1,600 employed physicians, 13 hospital campuses, two research centers, and a 583,000-member health plan, all of which leverage an estimated $12.7 billion positive impact on the Pennsylvania and New Jersey economies. Geisinger has repeatedly garnered national accolades for integration, quality and service. In addition to fulfilling its patient care mission, Geisinger has a long-standing commitment to medical education, research and community service. For more information, visit www.geisinger.org, or connect with us on Facebook, Instagram, LinkedIn and Twitter.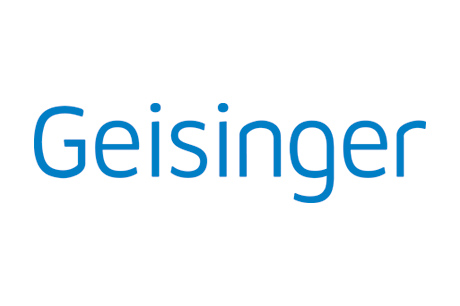 Content from General Links with modal content