Geisinger careers
Looking for a job at Geisinger? Find current positions and see if you're a good fit.
Find a job opening
We offer career opportunities in our offices across Pennsylvania, including Bloomsburg, Camp Hill, Danville, Harrisburg, Lewisburg, Scranton and Wilkes-Barre.
We're looking for qualified people to join us in areas such as:
Customer service
Account management
Claims investigation
Sales
Community health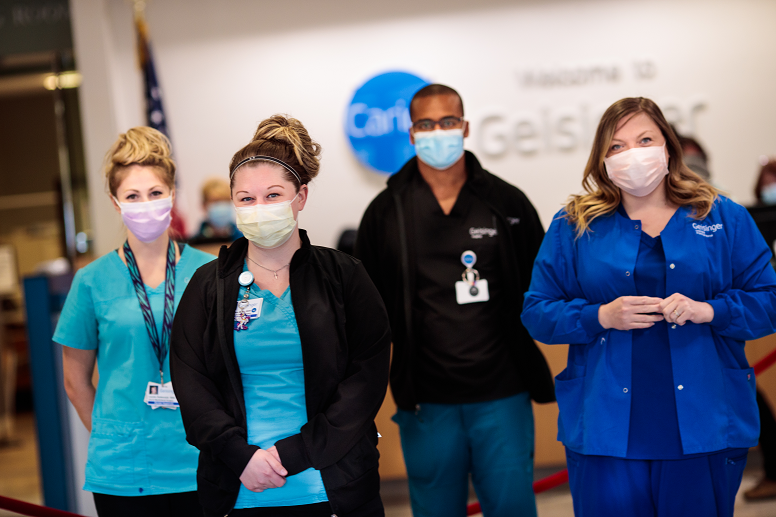 A great place to work
Our employees are what make Geisinger a success. We're looking for qualified people to join our team — people dedicated to serving our members and providing excellence in all they do.
Geisinger has a long history of a pleasant working environment with friendly colleagues, competitive salaries and generous benefits.
Our company values reflect the qualities we are looking for from people who want to join our team:
Excellence: We strive for the best, continuously improving quality in all our activities.


Service orientation: Our physicians and staff use their skills, creativity, energy and loyalty as resources for providing effective, quality services in each setting in every community.


Individual dignity: We provide humane, compassionate and expert care, always emphasizing the dignity of the patient.


Teamwork: We take great pride in recognizing and empowering employees who understand the importance and value of teamwork.


Physician leadership: We believe in a physician-led approach to healthcare, which we apply across our entire organization and within the many communities we serve.


Diversity: Diversity among physicians, staff, students and volunteers promotes an environment of mutual support and respect.


Education: We believe in the intellectual and professional pursuit of new knowledge and its dissemination to colleagues, students and the public at large, as an instrument of our health system that adds value to all of our patients.


Research: We believe that basic science, clinical, community health and health-services research advances the overall health and well-being of our patients and their communities.


Fiscal responsibility: We exercise prudent use of all resources as part of our stewardship responsibility for fiscal and organizational success.


Tradition: We take pride in our history, for it is the foundation of our future and our long-standing commitment to your health.
Related information
Learn more about Geisinger Health Plan.
Geisinger Health Plan in the news
Get the latest updates about Geisinger Health Plan.

Healthy living
Get tips and advice for living a healthy, happy life.
Find a doctor or pharmacy
See whether your doctor or pharmacy are part of our network.
Content from General Links with modal content